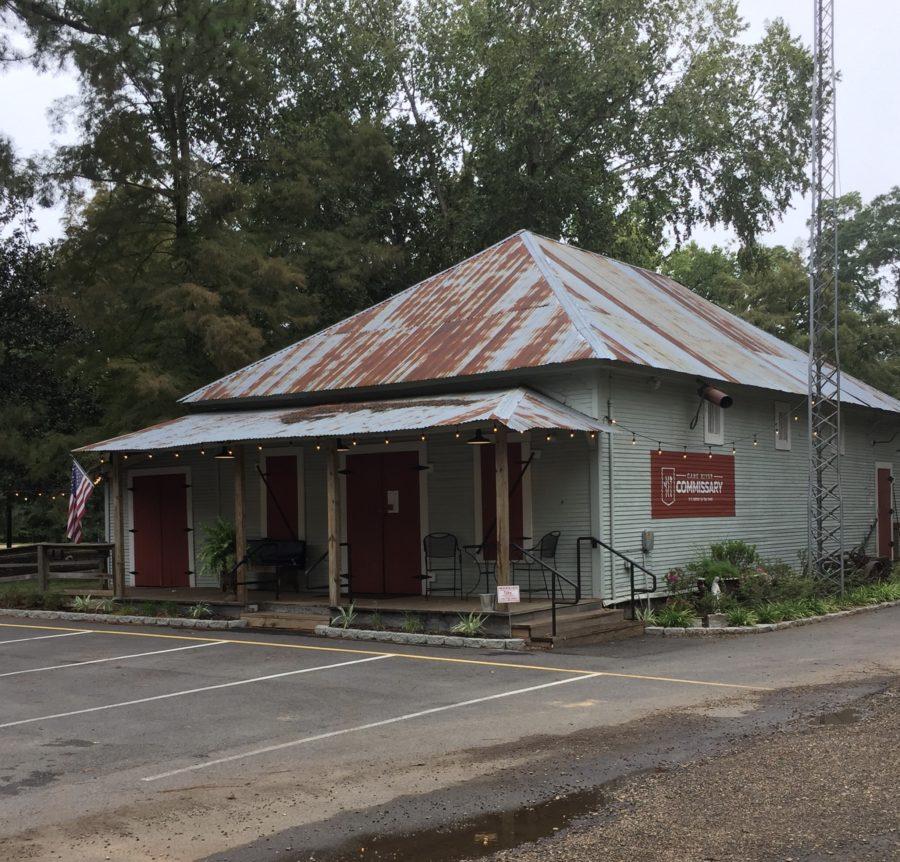 If I'm honest, I have experienced a lot of anticlimactic or just plain bad Cajun or creole food in this area. For this New Orleans girl, I just believe these foods should be cooked just as if you were a native yourself, especially if you're going to label it 'New Orleans's Style.' I feel like I can finally, confidently say, that when I miss my true New Orleans foods, I have a place to turn here in my home away from home: Cane River Commissary.
As you walk in you'll notice the place is quite small, in fact they are at max capacity with 48 people. Despite this, it's not overcrowded and it's decorated so on brand with Natchitoches. Cute paintings and pictures line the walls, and it just creates a very charming and somehow uplifting atmosphere.
The menu is only one page, which feels like a relief sometimes after going to restaurants and flipping around a menu and having no idea what to order. Still, they have a wide selection to choose from. They all sounded scrumptious, but I knew that I needed to put this place to the test: a po-boy. You see, in New Orleans, po-boys are all about the bread, and this is something I have never been able to find my time here.
First, for an appetizer, we tackled the Shell Beach Sampler, and after trying this, I will never go back to triple dippers at Chili's. The sampler came with mini meat pies, artichoke wontons and cheddar bites. None of these things in their own right sound special, but I think I could have eaten three of these samplers on my own. The meat pies were flavorful and juicy, and the wontons were basically fried artichoke dip, which is amazing. Lastly, the cheddar bites reminded me almost of New Orleans style fried eggplant sticks, which were my favorite food as a child, so this really was a hit for me.
The moment of truth arrived for me when my po-boy was placed in front of me. At first glance, I could already tell they had one thing wrong. No respectable po-boy joint would ever use anything other than shredded lettuce, but I was willing to let this slide if the bread was that perfect French bread texture. First bite in, and I knew it was the closest I'd had since I've been here. It was almost a spiritual moment to be able to taste home. If I had one thing to say, they could probably let the bread stale a little to provide that crunch, but other than that, it was pretty spot on.
As lagniappe I was able to try some of their jambalaya, which was flavored in all the right ways, and a creamy creole pasta that truthfully, I did not care for at all. While almost everything else I tried had been packed with flavor, this pasta was so bland it was disturbing. Overall with only one and a half misses, including the lettuce, I think Cane River Commissary has some truly amazing Louisianan foods. Also, for anyone over twenty-one, they have incredible drink specials, like three-dollar glasses of wine or bottomless mimosas!
Photo by Jacob Bennett.