The gap that defines us: education in the south vs the north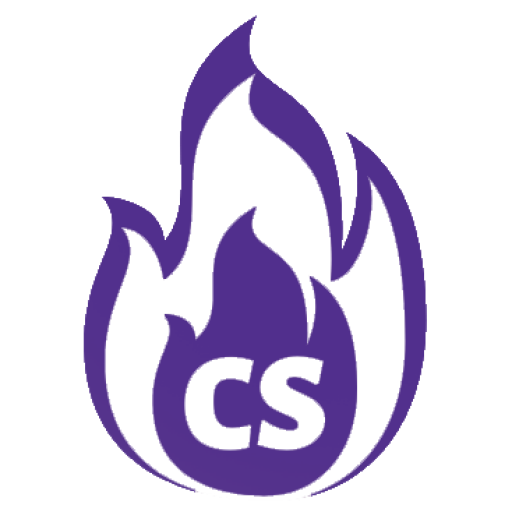 Brianna Corley
Arts and Living Editor
South vs north – the divide which halves the United States spans further than simple squabbles about how sweet tea should be. From harmful generalizations to cultural debate, our separation stands out in many ways but none more prevalent than the gap in our education systems.
"We have quality teachers in Louisiana, but we are working from behind," Dr. Katrina Jordan, professor of early childhood education, said. "We know the effects of poverty of education can be substantial."
Poverty levels in the south stand as the source of various gaps in overall quality of life, but education has also served as one of its most hard-hit results.
Jordan attests to Louisiana in particular being home to children with incarnated parents with a lack of general basic needs met as well as migrants and those without homes. With the majority of the state's youth lacking educated parents, the likelihood of their children surpassing them is thin.
In many school systems, this results in educators having to adjust to aid those behind, but Jordan emphasizes that keeping standards the same as peers is imperative.
"At no time do we ever lower our expectations," Jordan said. "But we do have to work with some students more than others because of where they are coming from."
Poverty is not the only source the long-time standard of lack of education originates.
"Part of it is a culture, and we really are digging ourselves out of holes that we were put there by people who don't really know about education," Jordan said.
Jordan notes the political climate of the past has resulted in politicians who do not look to educational professionals for their mandates, resulting in heavy hits against education.
"Doctors are allowed to be professionals and aren't second guessed every step," Jordan said. "Lawyers and other professions do not have the oversight that we do. Everyone thinks they have an insight on education when they don't ask the experts, the educators themselves."
Jordan believes fixing education can only do so much even if it stands as a vehicle out of poverty from the root.
Dr. Michelle Brunson, professor of childhood education, agrees this is part of the overarching problem as the vehicle out is hard to grasp onto when the education received is a direct reflection of a person's place of living.
"School systems in poverty-stricken areas are often rated lower in quality than systems in more affluent areas, and, unfortunately, the south is plagued with poverty," Brunson said. "Where people are poor, there is an insufficient tax base to support public education."
Brunson thinks that the south's educational problems stem from poverty as a direct result from history. The south traditionally relied on an agricultural economy which has directly impacted its legacy and state of living.
"For generations, children quit school after only a few years to help with farm work and other hard labor," Brunson said. "With this lack of education, generation after generation, poverty became cyclical. Still today, parents in the south attain lower levels of education than parents in the north."
Another prominent obstacle to the south, one in which Brunson actively fights, is the Cradle to Prison Pipeline.
Research demonstrates that if a child is born into poverty, especially to a teenage mother with no degree and a father in prison, the child will be more likely to experience great difficulty in learning how to read due to a lack of resources and will fall behind significantly compared to other peers.
If a child does not score well on third-grade standardized tests, the child is more likely to drop out of school than graduate.
"Research tells us that as a high school dropout, he is more likely to go to prison than to college," Brunson said. "Unfortunately, this cycle is likely to continue with his own children."
Brunson, alongside her husband Natchitoches Parish District Defender Brett Brunson, actively makes a stand against the Cradle to Prison Pipeline effect. She intervenes in child poverty by outreaching to the Natchitoches Parish Library with projects and providing family literacy rides for children.
Research has shown that such intervention causes children at risk to be up to standard and exist the Parish pipeline effect.
"Early Childhood Education is in the news every day, as we continually discover not only the benefits of quality early care and education but also the necessity," Brunson said. "We are committed to improving the lives of those who cannot provide for themselves, and this, ultimately, can benefit our community for years to come."
Brunson is not the only educator looking for a change, Martha Hopewell, a senior education student, also aims to put her best foot forward in the betterment of education in the south as a soon to be graduated educator.
"I want to make a difference in the world," Hopewell said "With working in schools with students who have a lower socioeconomic status, I have seen the effects of a teacher."
Hopewell thinks that many issues in education stem from the copious amount of stress and pressure placed on Louisiana children for their scores on standardized testing. While agreeing students should be pushed out of their comfort zone, she also wants to make time to allow time for children to simply be children.
"I believe that the state and universities should keep investing in their students," Hopewell said.
"Teachers should strive to push their students and increase their knowledge in all tasks, in and out of the classroom."
With odds often stacked against them, southern educators push themselves forward with passion and determination to close the gap and equip students with the means to better themselves and the world around them.