Trained and ready
Alexis Smith's supervisor warned her about the high turnover rate in this profession. Nevertheless, she started her internship six years ago with an open mind, determined to make a difference where she could.
She began training at Project Celebration's Shreveport sexual assault outreach office and later went on her first call to provide counseling. After training and completing the first call, something "clicked."
"This was something that I knew I wanted to stay in," she said.
And she did. Smith now finds herself on the third floor of the Friedman Student Union as Northwestern State University's new Title IX coordinator and director of student advocacy.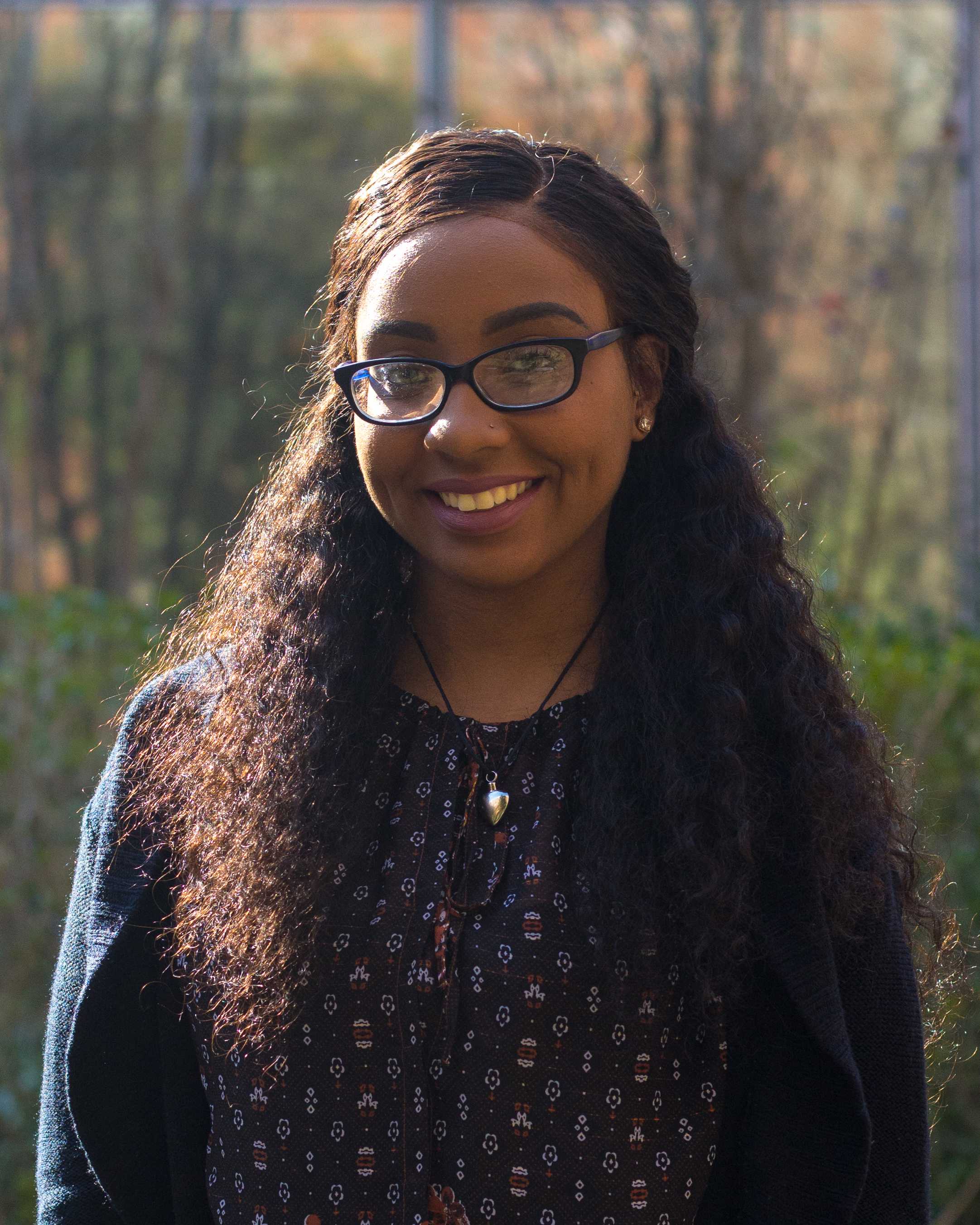 Knowing she has the knowledge, skills and resources to help people is Smith's biggest motivation.
She earned her bachelor's degree in psychology from the University of Louisiana at Monroe. During her time at ULM, she interned with Project Celebration providing counseling to victims of sexual assault.
After receiving her undergraduate degree, Smith enrolled at NSU and served as a graduate assistant for Counseling Services until she earned her master's degree in counseling in December 2017.
During finals week last semester, a hiring committee – consisting of two Counseling Services employees, Campus Police's lead detective, a faculty member and two students, one graduate and one undergraduate – interviewed and selected two top candidates. Smith was offered the position and began on Jan. 18.
"She will work well with law enforcement, the administration and, most importantly, students," says Ashlyn Guidry, hiring committee member and Demons Support Demons president.
Guidry says Smith is in full support of student advocacy groups and has agreed to be the new faculty adviser for DSD, a position previously belonging to her predecessor. Ultimately, Guidry believes Smith is the best pick for the job and an "awesome" person.
In the event of sexual assault or harassment, Smith encourages complainants to report crime to police, helps them to decide whether or not to press charges, keeps complainants and alleged perpetrators informed of investigation outcomes and helps both parties identify healthy coping mechanisms.
"Whether they accept that help or not, that's completely up to them," she says.
"But knowing that I have that ability to help – that I have that drive to help – that just motivates me to do what I do."
Smith's job encompasses more than just addressing sexual assault and harassment complaints; she is responsible for ensuring NSU complies with federal Title IX regulations.
According to the U.S. Department of Education, "No person in the United States shall, on the basis of sex, be excluded from participation in, be denied the benefits of, or be subjected to discrimination under any education program or activity receiving federal financial assistance."
Title IX, ratified as part of the Education Amendments of 1972, mandates the above and names the Office for Civil Rights as the law's enforcer. Furthermore, courts and the Department of Education interpret the policy to also require schools be proactive in addressing reports of sexual violence.
Smith is in the process of familiarizing herself with new federal guidance enacted by Education Secretary Betsy DeVos.
Reversing an Obama-era policy, the department now directs schools to use the "clear and convincing evidence" standard, meaning the evidence must prove something is substantially more likely than not to be true.
From 2011 to 2017, cases were to be judged using the "preponderance of the evidence" standard, a lower standard that requires more than 50 percent of evidence point to something for the party to meet its burden of proof and win the case.
As she is not yet completely familiar with the new policy, Smith does not want to state an opinion. However, that hasn't stopped her from jumping into making improvements where she can.
"She's revamping the materials used for orientation and other lectures on consent to make them more modern," Guidry says of her recent tasks.
Smith anticipates one pillar to be her greatest challenge in her new job: self-care.
"Knowing everything that comes with it is finding new ways to take care of myself with the new stresses that come along with this job."
"It's not that I don't think I can do it," she says. "It's always a process."
Smith often finds herself buried deep in a project and not wanting to take a break.
"My struggle probably will be telling myself, 'Alexis, it's okay to set this aside for a little while. Get yourself together, and come back to it later with a new mindset.'"
Looking to the future, Smith finds hope in the notion that people increasingly want sexual assault and harassment investigations to be conducted thoroughly, not necessarily quickly, and to consider all sides of an occurrence before investigators reach a consensus and determine the resolution.
"They want to make sure that things are done right for the victim and for the alleged attacker," she says. "They want to see that process is efficient and effective."
On the other hand, Smith worries about the prevalence of rape culture and acknowledges that improprieties will always occur regardless of attitude changes.
"As far as Title IX goes and as far as sex discrimination and sexual misconduct go, it's unavoidable," she says. "That worries me. But what gives me hope … is that it's preventable."
Fresh out of her master's program, Smith knows she may blend in with the student body more than some may like. However, she remains confident that she will achieve at a very high level as the Title IX coordinator.
"I am young," Smith acknowledges. "Even though I am young and I look young, I know how to do my job. I've been trained. I'm still being trained … Don't let me being young deter you from coming to me."
To reach Smith, call 318-357-5570 or email [email protected].