If you're a Northwestern State University student interested in helping the environment, you may find like-minded people in the Environmental Catalyst Organization.
The club, led by Emily McCoach, hosted an "extreme Easter egg hunt" on March 27 with glow in the dark eggs. Money raised from ticket sales will go toward a garden the club hopes to build. McCoach says the garden will cost $2,500.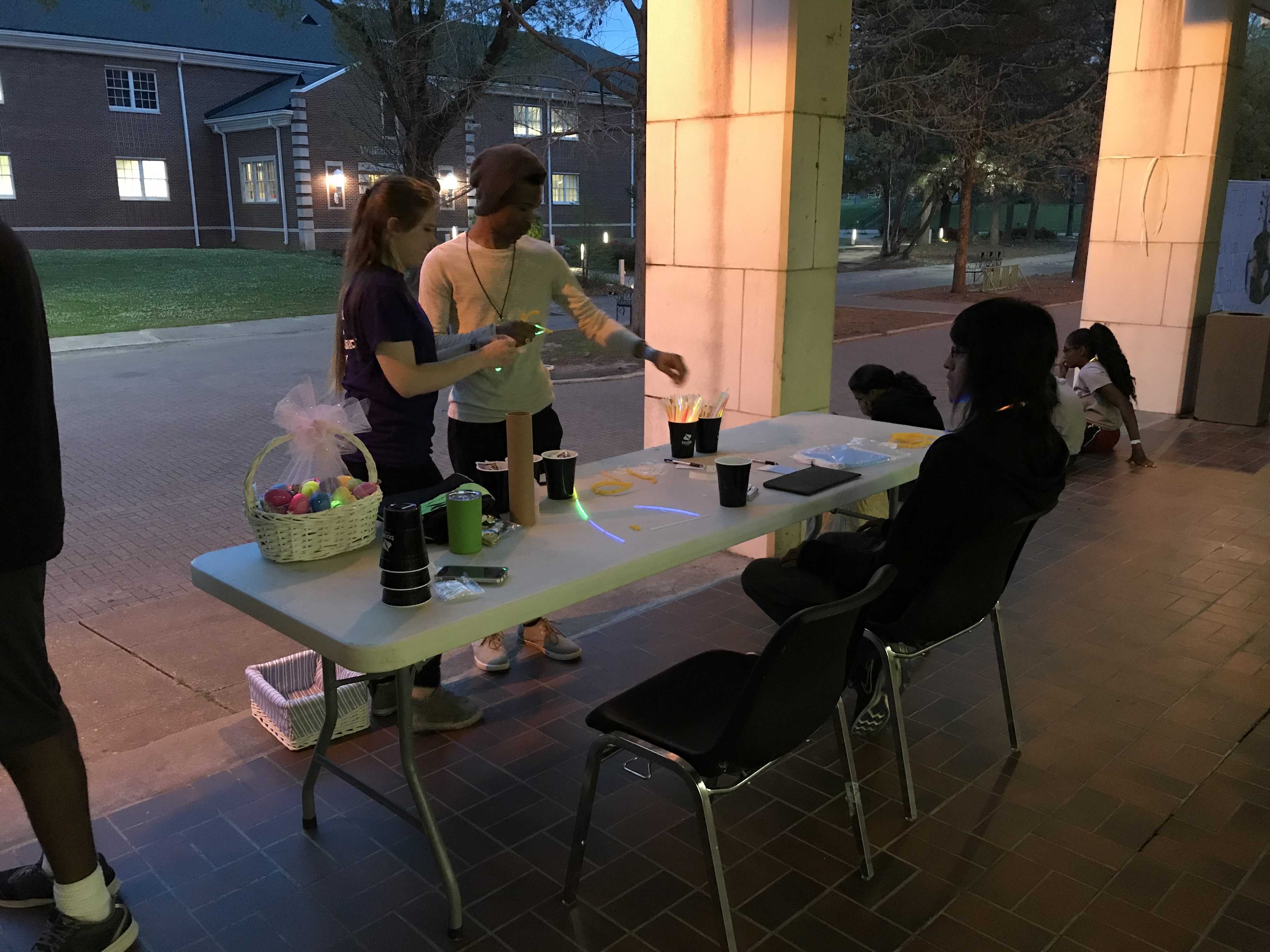 "We really want to teach students how to become sustainable themselves, and teach them how they can create a garden and do it all hands-on themselves," she says.
During Earth Week, April 16-20, ECO will provide students with ways to "be green." McCoach says they will teach students how they can achieve this and remain cost-effective.
Students will also be able to participate in "Paint a Pot" during the week. ECO will provide students a flower and instructions on raising their own garden.
On ways NSU can help the environment, McCoach says the schools' recycling program is their "biggest concern."
NSU currently recycles through Shreveport-based Progressive Waste. McCoach says students have recorded the company taking the recyclable material and "dumping it in with the rest of the trash."
"I think that we really need … to find a different contractor to go through," McCoach says. "Or we need to pursue just going after them and making sure that they aren't greenwashing" – i.e., deceiving people to believe they are environmentally responsible. Due to NSU's contract with Progressive Waste, ECO cannot set up its own recycling bins on campus.