Local group sends school supplies to Africa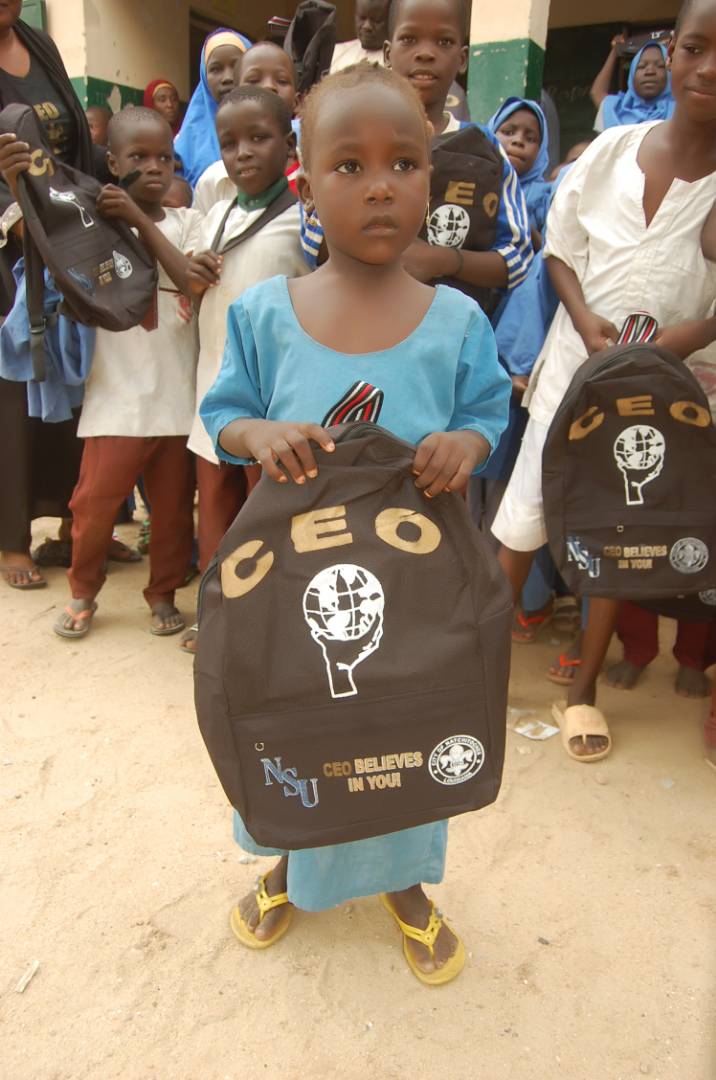 When I told the members of my club, the Cultural Exploration Organization, that we were going to raise enough money to help 300 underprivileged children in Nigeria in under two months, most of them laughed. They thought it would be impossible.
A lot of them thought that the club wasn't strong enough and didn't have enough support to pull it off. At the time, we had no sponsors and only $50 in our bank account.
The following week, I wrote a project statement that explained why and how we were going to help the children. I started the project statement with a question, "What do you want to be when you grow up?" Elizabeth Prejean, one of my favorite professors I've had at NSU, would ask her students that question almost every class.
In the statement, I explained that there are people out there who don't have the privilege of being asked this or get the advantage of attending a school.
In Africa, many families cannot afford to pay for school supplies or uniforms, among other things. Because of this, many are left at home, stripped away from their dreams of becoming well-educated and functional members of society. They may not grow up and live a purposeful life.
Unless something is done, more generations of children will be unable to attend school.
As the president of CEO, I relate to this on a personal level. The value of education is something that I have understood from a very young age.
My mother did not have an opportunity to obtain a good education, and has faced many struggles in her life. Her parents could not afford the educational expenses, mainly her school supplies.
With the help of many people, including Jennifer Maggio, my uncle Bukar Ibn-Mohammed, local businesses and members of CEO, we were able to help over 1,000 children.
The children were given books, pencils, erasers and backpacks. The backpacks were decorated with logos for both NSU and the City of Natchitoches, as well as the encouraging phrase "CEO believes in you!"
During our fundraising, I really got to see a different side of America. I got to see how compassionate and caring people are here. Without the boundless efforts of the people involved, this plan never would have come to fruition.
We are currently working on our well project, a CEO initiative that is estimated to provide water to up to 25,000 people.
To join CEO or be a part of this effort, contact me by phone at 318-332-5888.
Submitted photos.