Burke steps down as NSU athletic director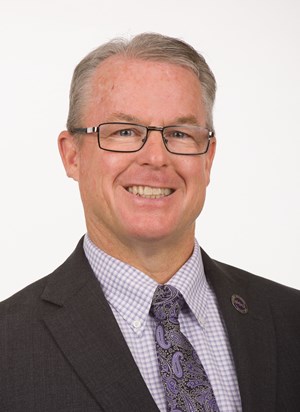 On Monday, Nov. 15, Greg Burke announced he is stepping down as athletic director at Northwestern State University of Louisiana. Burke guided NSU athletics as the longest-serving athletic director in Louisiana and the Southland Conference for 25 years.
"The timing is right for me to make this transition to the NSU Foundation," Burke said. "Doing so will enable me to focus solely on raising funds for a university which means the world to my family and me."
Burke, a graduate of the University of Mount Union in Ohio who received his master's degree from Kent State University, was a sportswriter for the Alliance Review newspaper in Ohio and director of news and sports information at Hiram College in Ohio before joining the NSU Athletic Department as an intern in 1985. Burke held athletic fund-raising positions at Northwestern and the University of Akron before becoming athletic director at NSU in 1996.
Students at NSU are observant of the change, but are eager to see what other changes are in store for NSU athletics. Junior communications major Kaden Graves is ready to see what happens next.
"Well I think since he's been here since like 96', I don't really mind the fact he is stepping down," Graves said. "I believe there's no harm in changing and I'm looking forward to it."
Burke's tenure experienced drastic changes such as conference realignments, name, image and likeness, COVID-19 protocols and transfer portal implications. Vice President of External Affair Jerry Price has seen Burke's perspective on the change and has seen the positive impact on his tenure.
"Northwestern is indebted to Greg for his years of dedicated service and extensive contributions to the university," Pierce said. "I am confident that he will continue to serve the university passionately and effectively in his new role at the school."
Newly elected NSU President Marcus Jones plans to initiate a major development campaign at the university in 2022. Jones said Burke's experience and expertise in fund-raising will be valuable as we embark on that important campaign.
"Greg has been highly respected by colleagues in college athletics in Louisiana, the Southland Conference, and the nation throughout his long tenure at NSU," Jones said. "His fervent commitment to enhancing and expanding the overall experiences of our student athletes has never wavered."
Jones said the university will engage a sports consulting search firm to assist in the search for a new athletic director and that an advisory committee of university stakeholders will also be appointed to provide input in the process.
Leave a Comment