Sudents continue to struggle with parking at NSU
At Northwestern State University of Louisiana, students that commute and on-campus residents are met daily with the difficulty of finding a parking spot on campus.
"I don't think there is enough parking, there is never enough parking," said Mahogany Grissom, a junior majoring in biology.
Grissom lives in University Columns and she expressed that after 3:30 p.m. there is no parking at her residence hall.
"Sometimes I'll be late to class because I forgot I parked outside of my residence hall," said Grissom.
Grissom is not alone in her parking concerns, though some students feel that there is not much that NSU can do to remedy the issue.
"They have used all the space that they have," said Brianna Harper Howard, a senior child and family studies major.
Harper Howard stated that parking at NSU is first come first serve.
"I live off-campus," said Harper Howard. "But every day I figure out ways to squeeze myself in there."
This leads some students to park in commuter parking lots even though they do not have that type of parking sticker which creates a bigger problem as parking violation tickets are given.
Ayana Jones, a psychology senior, struggles with finding parking spots. Sometimes, to get food she has to park in commuter lots despite her on-campus parking permit. This has led to her receiving a parking citation.
"Parking on campus should be a bit more lenient," said Jones.
Austin Grooms, sophomore biology major, thinks that school funding should be used to fix the parking space and roads.
"I propose either a central parking garage or use funds to improve campus roads and parking for its own students," said Grooms.
Leave a Comment
About the Contributor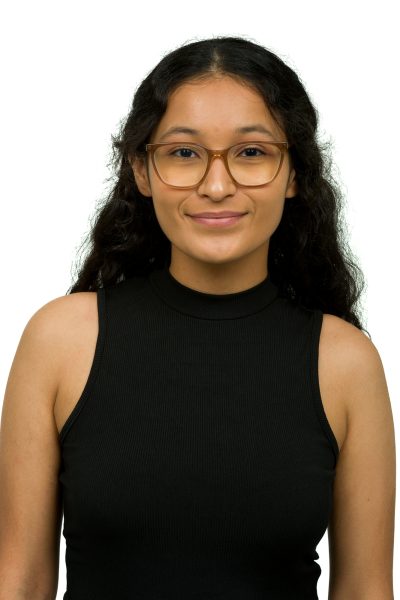 Lia Portillo Cantarero, Current Sauce - Editor-in-Chief
Lia Portillo Cantarero is a junior communication major. This is her third year in The Current Sauce and as Editor-in-Chief she hopes to raise awareness...