Doris Roque-Robinson: a champion for education
Doris Roque-Robinson sits in the home she was born in, the walls around her filled with pictures of her family, memories of her children and certificates from her grandchildren.
Enjoying retirement life, her daily routine consists of pampering her husband and waiting for calls from her children.
When meeting Roque-Robinson, you don't meet a pioneer that has helped the Natchitoches community advance. You meet a woman who is happy to have been given the chance to get an education.
In January 1965, seven students filed a lawsuit in the federal court in Baton Rouge to desegregate Northwestern State University of Louisiana. Roque-Robinson was one of three undergraduate students that helped desegregate NSU at a time when Black residents in Natchitoches did not have the privilege to seek higher education without having to leave home.
Roque-Robinson recalled the process of desegregation and noted that for her it wasn't about being an example, it was about an opportunity that would place her closer to her dreams.
Her time at NSU, Roque-Robinson explained, was no different than anyone else's.
According to Roque-Robinson, it was the legacy she left behind as a faculty member and her family following in her footsteps and attending NSU that makes the university special.
Roque-Robinson's journey has left her with a steadfast belief.
"All folks just make the best of what is presented before them," Roque-Robinson said.
Roque-Robinson noted her time at NSU was driven with the determination to get a degree. She stated she did not care whether she made anyone else uncomfortable or tried to get the approval of others.
"I just wanted to go through those gates and go to a class and when that class was over, go sit in the library until my next class," Roque-Robinson said.
Roque-Robinson no longer has to sit in the library, studying as she waits for class. She succeeded in earning a degree by focusing on the only thing that mattered to her: becoming a nurse.
Reflective of her own time in college, Roque-Robinson advised those who feel left out to search for inspiration from within.
"Others can't inspire what outcome you want to achieve," Roque-Robinson said. "You have to know yourself and keep your eye on the sparrow."
Edit for Grammar 2/3 
This article originally had a run-off sentence in its second paragraph.
View Comments (1)
About the Contributor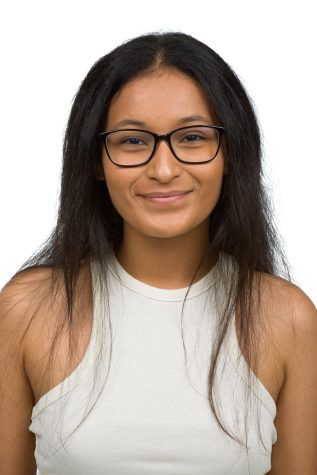 Lia Portillo Cantarero, The Current Sauce - Copy Editor
Hi, I'm Lia Portillo, a sophomore Communication major. I joined The Current Sauce two weeks after my first semester at NSU and have since been writing...