Krewe of NSU let the good times roll
On Feb. 10, the Northwestern State University of Louisiana's University Programming Council held their Krewe of NSU pep rally.
The event was held at Prather Coliseum where students participated in Mardi Gras festivities.
There were tables hosted by NSU's Student Affairs staff on campus such as the Office of Financial Aid, Career Services, Center for Inclusion and Diversity and NSU Residential Life.
UPC member Erykah Bell, a junior psychology major, was in charge of planning the event.
"I want to see students going to all the different tables and getting to know all the student services that can help them get the things they need done," Bell said.
Andre Ashley, a senior communication major, loved the photo booth.
"I've made so many memories," Ashley said. "These little moments are on these photo booth cards that I get to hang all around my apartment," Ashley said.
Zach Remedies, sophomore hospitality management and tourism major, enjoyed the food.
"The food is on point and very true to Louisiana tradition," Remedies said.
Grace Lemoine, a freshman hospitality management and tourism major, was excited to get a taste of what Mardi Gras feels like.
"It actually makes you feel like you're down south jamming out to jazz music during Mardi Gras," Lemoine said.
Leave a Comment
About the Contributor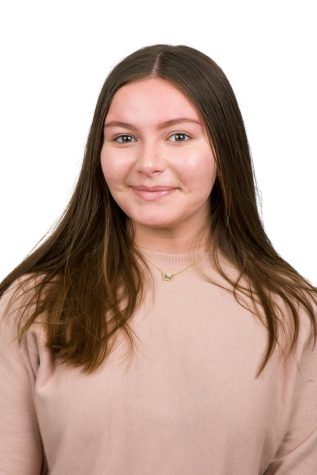 Nina Ovalle, The Current Sauce - News Editor
Hello, my name is Nina Ovalle. I am a sophomore Hospitality Management and Tourism major, and I have been involved with The Current Sauce for two semesters....