SGA discusses the reopening of Chick-fil-A breakfast
In the Feb. 21 Student Government Association meeting Commissioner Kyle Courville announced that he would be sending emails out to Chick-fil-A regarding the return of breakfast.
Courville reported that he will get in contact with the Executive Director of University Affairs for Auxiliary Services, Jennifer Kelly, regarding the broken elevators in Kyser Hall. Courville reported that he will get in contact with the faculty of the Wellness, Recreation, and Activity Center to address gym attire that has made some students feel uncomfortable.
Commissioner Nicholas Cooksey reported that he will be meeting with the Dean of Students, Reatha Cox, to discuss the creation of a staff senate for the campus staff to directly address the student body.
President Tja'h Edwards announced that the Women's luncheon on March 16 will require students to RSVP.
Commissioner Juliana Lummus announced herself as senator of the week.
Courville addressed the members of SGA who painted the campus rock in support of National
Eating Disorder Awareness week.
Leave a Comment
About the Contributor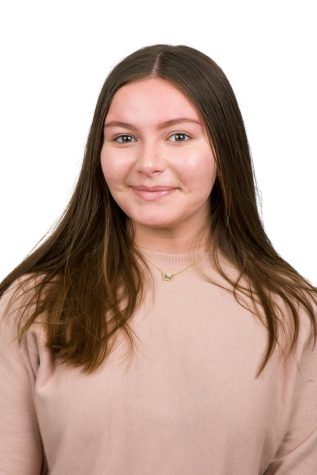 Nina Ovalle, The Current Sauce - News Editor
Hello, my name is Nina Ovalle. I am a sophomore Hospitality Management and Tourism major, and I have been involved with The Current Sauce for two semesters....