CAPA makes changes one year after student protest
During the Spring 2021 semester, Northwestern State University of Louisiana students from the Dear School of Creative and Performing Arts gathered inside A.A. Frederick's auditorium to voice their concerns about the department.
Students organized a call to action to voice their opinion regarding the availability of roles given to Black Indigenous People Of Color (BIPOC) and the productions being shown.
Department head of Theater and Dance and associate professor of dance, Brett Garfinkel, spoke about the policy changes in regards to casting since the protest.
"The percentage of BIPOC students that audition for the shows is the percentage of students that are casted," Garfinkel said. "If 45 audition and 25 are BIPOC then 25 percent of that cast will be casted."
One concern that students expressed was the favoritism some faculty seemed to have over some students and the way the favoritism translated into casting.
For that reason, a new policy addressing that issue was also added by Garfinkel.
"10 percent of the students that are casted in the show must be students that have not worked with the faculty director," Garfinkel said.
Garfinkel explained the new refined process of selecting season shows that would allow for students' suggestions to be integrated. He has formulated a request form for students to recommend shows and after the period ends the suggestions are talked about during a meeting where the selection of the season is discussed by everyone.
"The committee meets, faculty and students read all of the suggestions and they narrow it down to three per genre," Garfinkel said. "The committee then puts out a proposed season. Then we give students in the department a two-week period for them to read the shows and bring any concerns that they might have."
He feels that with these new policies the department has transformed and is dedicated to the student experience.
Student representation has also increased as more students are able to voice their departmental concerns with the trust of their student representatives.
"We have student representatives that meet with a faculty member however many times they choose to decide to meet," Garfinkel said. "So that students have a way to anonymously talk to student representatives and then they meet with a faculty person to talk about those issues."
The additions to CAPA's policy and concerns aim to invite inclusion into the department.
"We're the only department that has their own student diversity equity and inclusion committee," Garfinkel said. "We just recently added a student disability coordinator. Making sure our shows are more accessible to those who have disability issues."
According to Garfinkel, the tensions have lessened since the protest and have brought a more welcoming environment to CAPA. He believes that "In Memoriam of Lena" by Del Shores helped with that.
"Last semester we brought in a guest artist and he wrote a play for our students. Students having the ability to be a part of an original play does not often happen," Garfinkel said. "He wrote a play for transgender students, nonconforming and nonbinary students. Within this play, there was somebody from every marginalized group, and that is why this play was so special to the department. It really helped alleviate a lot of the tension."
For Jordon Thomas, senior theater major, the environment in CAPA has improved. However, Thomas said there is always more room for improvement.
"I think for right now we are definitely on a positive route," Thomas said.
He reflected on the necessity of the protest and added that the results have created a chain of reactions that give opportunities for students to feel heard.
"There were a lot of silent voices throughout the years that I've been here and it was finally a breaking point and people spoke out and needed to be heard. I feel like people are heard more now and they're responding," Thomas said.
Vice president of Inclusion and Diversity, Michael Snowden, was one of the moderators present when students voiced their opinions last spring.
He feels that CAPA has taken major steps since then, but that students also should understand that change takes time.
"Some things take more than four years, but giving us the idea helps us further spread inclusion in CAPA," Snowden said.
But students like Jalacia Alexander, a junior performance and directing theater major who is hard of hearing, still are pushing for a more inclusive CAPA.
Alexander said she sometimes cannot hear certain aspects of rehearsals making it hard to participate.
After addressing the department, she is now the student disability coordinator for CAPA.
"At the beginning of the new semester things were still tough for me and I had to address the department for change for myself and others for disabilities," Alexander said.
She also noted that the lack of participation in the diversity, inclusion and equity committee keeps things at a halt. She believes that for people to be heard others must attend even if certain issues do not reflect them.
"We've had people show up to meetings, but for the last meeting only two people showed up," Alexander said. "I think that everyone has to have the chance to be heard but we also need people there to listen."
4/18 Correction 
A.A. Frederick's auditorium was originally spelled incorrectly in the story and in the cutline.
Leave a Comment
About the Contributor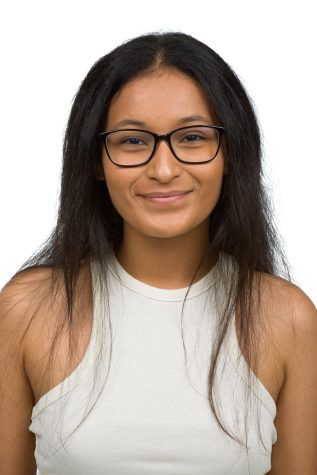 Lia Portillo Cantarero, The Current Sauce - Copy Editor
Hi, I'm Lia Portillo, a sophomore Communication major. I joined The Current Sauce two weeks after my first semester at NSU and have since been writing...