Your guide to the best eats in Natchitoches
Welcome to Natchitoches, the town where history and good food live. When looking for a place to eat in the city of lights, the choices can be overwhelming. Here is a list of the top five restaurants in Natchitoches to help you find your next favorite dinner spot.
Trail Boss Steakhouse
Steak, ribs, chicken, fish, Trail Boss Steakhouse has all the meat you could ask for. This family business has the best steak in town. They are also known for the "Trail Burger," a juicy half-pound burger fully dressed and served with homemade steak fries. Though Trail Boss is known for their meats, their salads are amazing as well. They're always clean, fresh and served with hot baked honey-wheat bread. Many of their salad options come with meat, but even without it, they are just as good.
Mariner's Restaurant
Anyone that can appreciate fine dining will love Mariner's Restaurant. It's one of the fanciest places in town with beautiful scenery of Sibley Lake and, of course, amazing food. It's the perfect place for a nice brunch on Sundays or dinner any other night of the week. Their brunch features delicious Bananas Foster Pain Perdu and the "Hangover Burger" which is fully dressed with a fried egg in the center. There are many options to choose from, but these two dishes are very tasty and highly recommended. For dinner, there are soups and salads, homemade pasta and fresh local seafood. It's one of the best restaurants in Natchitoches by far, their food is incredible and their service never disappoints.
Maglieaux's Riverfront Restaurant
Located at the end of downtown front street, Maglieaux's Riverfront Restaurant has beautiful scenery of the Cane River. The restaurant offers outdoor seating to enjoy the views and indoor seating to get out of the weather. Maglieaux's serves a perfect blend of Italian and Louisiana cuisine. From Crab Cakes and Meat Pies to Fettuccini Alfredo and "Mama Magiolo's Spaghetti and Meatballs," Magliueaux's will not disappoint.
Lasyone's Meat Pie Restaurant
If you want the full Natchitoches experience, there's no way you can miss out on Lasyone's Meat Pie Restaurant. Natchitoches is known as the Capital of the Meat Pie and Lasyone's lives up to that title. Lasyone's is a family-owned and operated business and their recipes have been passed down for generations. They serve creole cuisine including red beans and rice, fried catfish, zydeco shrimp and, of course, meat pies. The "Lasyone's Famous Meat Pie Platter," comes with beef and pork meat pies, with a choice of Cajun dirty rice, creamed potatoes or fries, a choice of vegetables and a salad bar.
French Market Express
French Market Express is much more than the regular old gas station it may appear to be. Upon walking inside, there is an entire seating area in the center and an amazing array of food to choose from. This 24-hour venue offers drinks and snacks, just like any gas station, but also boudin, beignets, catfish, shrimp creole and so much more authentic Louisiana cuisine. They even have delicious meat pies that are just as good, if not better, than Lasyone's. No matter the time, the French Market is the place to go.
View Comments (1)
About the Contributor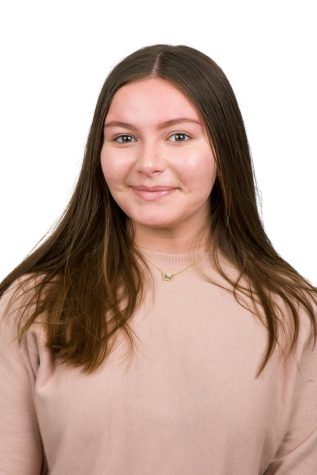 Nina Ovalle, The Current Sauce - News Editor
Hello, my name is Nina Ovalle. I am a sophomore Hospitality Management and Tourism major, and I have been involved with The Current Sauce for two semesters....