"The Simpsons" Treehouse Of Horror episodes strive to keep in touch
When I think of Halloween, the first thought that pops into my mind is "The Simpsons."
Since 1990, The Treehouse Of Horror Halloween episodes of "The Simpsons" have been airing and filling every Halloween season with three new short stories from the Simpsons family. A series and trend that recaptures classic horror shows and stories that break the norms of the show.
Arguably, one of the reasons that "The Simpsons" has survived is The Treehouse Of Horror episodes. They have become a staple in U.S. television and critics constantly try to rank each episode to determine their quality.
But what really drives these episodes are the hidden constants strategically placed in them. According to screenrant.com, "The alien duo Kang and Kodos were first introduced in the very first 'Treehouse Of Horror' and have gone on to appear in some form in every single edition."
A fact that you can never look back on after acknowledging it.
This year not only will they continue the tradition, but will bring with them new changes into the show.
"At San Diego Comic-Con 2022, it was revealed that 'The Simpsons' season 34 would feature two Treehouse of Horror episodes for the first time and that one of these Halloween specials would see the series devote an entire episode to one extended movie parody, another first for the series," screenrant.com wrote.
The full 30-minute episode will parody Stephen King's "It." While the second episode will be three short parodies of tv shows, the only one revealed as of now is the "Death Note" parody.
"The Simpsons" has been engraved into pop culture since the 90s. Whether widely viewed now or not their impact on the world continues to be seen with merch. This new change in their subseries' format expands and entices viewers to experience their iconic specials.
Episodes that I'll certainly be streaming over and over again.
Leave a Comment
About the Contributor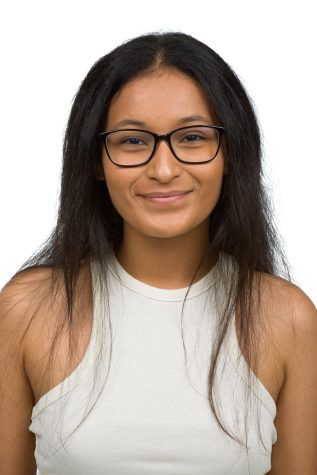 Lia Portillo Cantarero, The Current Sauce - Copy Editor
Hi, I'm Lia Portillo, a sophomore Communication major. I joined The Current Sauce two weeks after my first semester at NSU and have since been writing...