NSU celebrates MLK Day of service
On Monday, Jan. 16, Northwestern State University of Louisiana and the community of Natchitoches honored the memory of the Reverend Dr. Martin Luther King, Jr. Celebrating his impact on history, the university held the second annual Service Day from Friday leading into Monday.
The Center of Inclusion and Diversity at NSU led the events. The CID's Vice President, Michael Snowden, believes that the Service Day is honoring MLK's beliefs.
"The community component of the Dr. Martin Luther King Jr. celebration focuses on his servant leader ideology," Snowden said. "Dr. King references the belief everyone can be great because everyone can serve. In the Black community the King Day Federal Holiday is not considered a day off, but a day on. Dr. King's beliefs are manifested by service to the community and what better way to celebrate than to serve."
Darrin Nixon, a senior psychology major and the president of NSU's NAACP, assisted in leading the initiative. He felt that serving the community was a proper way to honor King's legacy, which was his "primary goal."
The Service Days began on Friday, where students at NSU served at the Natchitoches Community Center, then at the Boys and Girls Club of Acadiana.
On Saturday, students volunteered to clean MLK Drive in preparation for the memorial march on Monday. Nixon noted that roughly 100 students attended this event, and that it was largely student-led. Then the volunteers dedicated their time at the Legacy Cafe Garden at the Ben D. Johnson Educational Center.
Alexander Boudreau, a member of the Mu Rho Chapter of Sigma Nu at NSU, attended the clean-up and the Legacy Cafe.
"I attended the event with my brothers because I love helping the community and putting a smile on people's faces," Boudreau said. "These service events help improve the community by making it look more appealing to residents and by keeping local businesses busy."
According to Nixon, about 200 members of the Natchitoches community attended the march on Monday, honoring and remembering Rev. Dr. Martin Luther King, Jr.
"Everybody can be great, because everybody can serve. You don't have to have a college degree to serve. You don't have to make your subject and your verb agree to serve…. You only need a heart full of grace, a soul generated by love." (King, 1968)
Leave a Comment
About the Contributors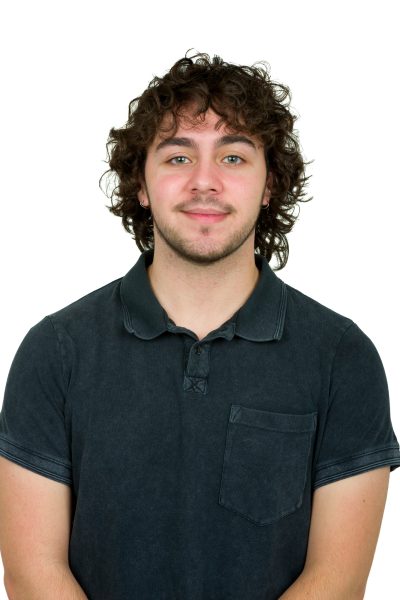 Samuel Bailey, Current Sauce - Public Relations Manager
Samuel Bailey is a senior fine and graphics arts major. This is his second year in The Current Sauce as the Public Relations Manager. Samuel is a multifaceted...