Black Male Alliance is determined to foster new leaders
On Sept. 29, 2022, six Northwestern State University of Louisiana students came together and formed the Black Male Alliance (BMA): An organization meant to uplift minority men and guide them to become leaders on campus.
Now a semester later, after launching a week full of events to recruit and educate the campus community, 13 new members have joined the Black Male Alliance and have chosen a role in committees to advance their organization.
For many of the founding members, the necessity to start and create an organization like BMA was because of the continuing trend of low retention and graduation rates for Black males in higher education.
"Every other PWI [Predominantly White Institution] has a Black male leadership organization, and we looked and we noticed we don't have something like that," Coree Nash, junior social work major and the treasurer of BMA, said. "I think BMA is an organization that can highlight Black males' leadership goals, congratulate them on their accomplishments and help increase the graduation rate of Black males."
Nash has recently involved himself in the campus community, and founding an organization like BMA is something that he feels has been rewarding.
"I look at myself and the mistakes I made, so now I want to help other black males not make those mistakes. I feel as though coming to this organization is like my calling," Nash said.
BMA is a place that aspiring leaders can turn to for advice and for people to talk to, Nash explains. They aspire to become an organization that helps shape emerging leaders at NSU.
Terrell "TJ" Woodard Jr. is a sophomore biology major and the vice president of BMA. He hopes that BMA can give first-time leaders a way to engage and interact with the community they serve.
"We decided to found it just because we felt there was a need for Black males at this school to be able to have the space to be involved, but not necessarily feel pressured or told to be involved," Woodard said.
To be a leader, students must feel confident in themselves and learn how to rise above the difficulties of leading, which is why Woodard feels that BMA will become an easy transition for freshmen coming from high school to learn how to get involved.
"We want to give them [members] the next stepping stones to be leaders in whatever fields they decide to pursue in their professional career," Woodard said.
Both Nash and Woodard want to grow the organization not just by adding members that are involved but focusing on members that have not joined organizations. They want to help the NSU and Natchitoches community through any service that may be needed.
One of their biggest goals, aside from gaining members, is to implement a course that teaches incoming freshmen about Black leaders and leadership skills. This course would be available as a replacement for the traditional UNIV 1000, and would teach the same NSU resources while supplying students with leadership knowledge.
"We really think people will benefit from that course," Ebenezer Aggrey, a junior business major and secretary of BMA, said that the course will help everyone that takes it.
For Aggrey the mission to retain and graduate Black males does not just happen by joining the organization, but by the organization talking to the younger generation and inspiring them to chase their goals.
"We want to try to visit some of the local schools in the area to talk to the kids about attending college and trying to graduate and to strive for goals," Aggrey said.
All of them want to see BMA become a prominent organization and survive past their years at NSU. BMA will have open membership throughout this whole semester. To stay informed on upcoming events their Instagram page is nsula_bma.
Leave a Comment
About the Contributor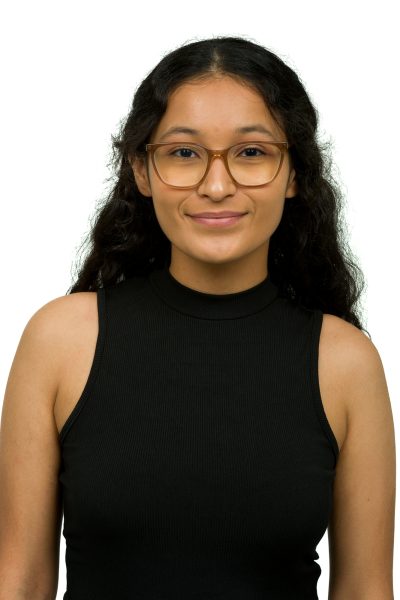 Lia Portillo Cantarero, Current Sauce - Editor-in-Chief
Lia Portillo Cantarero is a junior communication major. This is her third year in The Current Sauce and as Editor-in-Chief she hopes to raise awareness...