Demon's baseball falls short of win against University of Texas at Arlington
The Northwestern State University of Louisiana Demons baseball team fell short to the University of Texas at Arlington Mavericks in a three-game series (1-2) over the weekend.
The first game of the series held importance for both teams to get into the rhythm and set the tone. After last week's win against Stephen F. Austin State University, NSU Head Coach Bobby Barbier spoke about the Demons getting "free passes early" and how difficult it is to get into a rhythm when missing on big plays.
This weekend was no different as the Demons lost the first matchup to the Mavericks 5-4 runs. The Demons had it coming late and weren't finishing the innings as strong as they needed to. Coach Barbier echoed his disappointment in not being able to take advantage when bases were loaded in the bottom of the 9th inning.
"We had a couple of times bases were loaded and couldn't get it done," Barbier said. "They had their inning and we didn't punch back,"
Barbier felt as though the same scenario was going to happen after the Demons rolled to an 8-4 lead heading into the seventh inning. The game cut in close with UT Arlington getting four runs in the 7th inning with NSU scoring two runs.
With a late comeback from the Mavericks in the final inning tying the game at 10-10 runs, it was junior Daunte Stuart with the walk-off grand slam to win and tie the series.
"We punched back today and what a day by Daunte," Coach Barbier said, proudly about the win by the Demons.
The Demons would go on to lose their final matchup 2-5 runs against the Mavericks but despite the loss, Coach Barbier felt it was a "clean game from both sides" with both teams having explosive plays. The Demons not being able to gain and maintain rhythm through the series against the Mavericks is a result of players being out due to injuries and plugging new players into the rotation, he explained.
"We have some of our guys banged up and some guys who haven't been in there a lot," Barbier said.
The Demons leave this weekend with a season record (5-6) and looking to get things back on track this Wednesday on the road to the University of Louisiana Monroe at 6 p.m. on ESPN+.
Leave a Comment
About the Contributor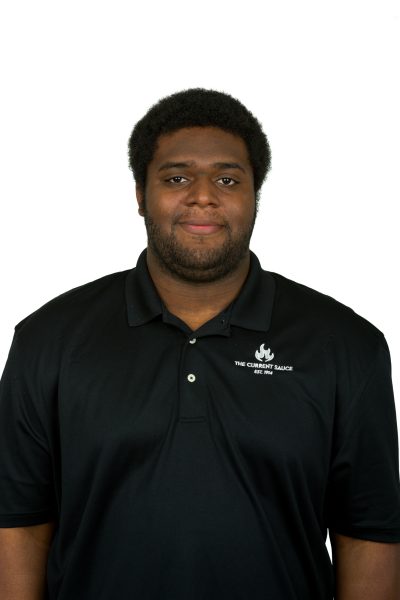 Christian Robinson, Current Sauce - Sports Editor
Christian Robinson joined The Current Sauce at the end of 2022 as a contributing sports writer for the Men's Baseball team's weekly review. This year he...