NSU celebrates Women's History Month with various events and speakers
Northwestern State University of Louisiana's Student Government Association and Center for Inclusion and Diversity celebrate Women's History Month by inviting powerful women to come to speak with students.
On March 22, 2023, at 6 p.m. in the Friedman Student Union, Becky Martinez, a consultant and trainer with a doctor of education in organizational leadership, will present a keynote on "Finding Your Voice, Influence, and Liberation."
The CID's coordinator, Brittany Blackwell Broussard, wants students to attend and learn from diverse speakers.
"During Women's History Month, it is so important to not only celebrate the phenomenal women of the past who have broken glass ceilings but to also empower women of the future to continue that legacy," Blackwell Broussard said. "We are so excited to bring in Dr. Becky Martinez. She is a dynamic speaker and consultant that I think will inspire all that attend."
Martinez has her own consulting company, Infinity Martinez Consulting, and on her website, she details how organizations can shift towards an inclusive environment.
"She believes that while organizations may have a depth of diversity, there is a great deal of work to do to create equity, and it is our responsibility to do so," according to infinitymartinez.com.
SGA will host a Women's History Luncheon on March 23, 2023, from 11 a.m. to 1 p.m. in the Friedman Student Union Ballroom. The special guest speaker is Jessica Lundy, an award-winning TV host turned transformational life coach, speaker and author.
Mary Katherine Horton and Yonna Pasch are the faculty members that helped coordinate the luncheon with SGA. They feel this event serves as a celebration for student leaders at NSU.
"The students chose Jessica because of her energetic personality surrounding the important topic of women in leadership," Horton said. "Jessica will meet our students by encouraging them to overcome adversity and achieve great things all while shattering glass ceilings in their industries."
Pasch ensures that the student experience is centered around student wellness and the Women's History Luncheon serves to promote this purpose.
"Events such as this help lead and inspire our students to know they can make a positive impact on our campus community by building a community of support," Pasch said.
Leave a Comment
About the Contributor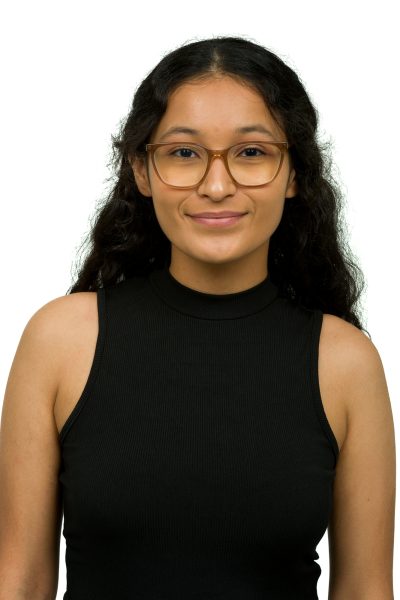 Lia Portillo Cantarero, Current Sauce - Editor-in-Chief
Lia Portillo Cantarero is a junior communication major. This is her third year in The Current Sauce and as Editor-in-Chief she hopes to raise awareness...