How Phyllis Lear showcases her storytelling art in and out of the classroom
There are many women working on campus making a lasting footprint in the hallways of Northwestern State University of Louisiana, but Phyllis Lear is unique to the department of visual arts.
"I'm an associate professor of art history in the visual arts department."
Phyllis Lear is a familiar face for many within the art department on campus, for both upperclassmen and freshmen. "I teach art history 1, 2 and 3. I teach some graduate classes, and seminar of art…research in art, research in art history."
For Lear, teaching these courses is not just about the skills students learn but the art they create.
"I also teach creative research document, which is our thesis, but it's not really a thesis. It's more like a report on what you are doing as a graduate student. The art your producing, why you are producing it and how you are producing it," Lear said.
Lear values her connection with students.
"Sometimes I'll teach a special projects class if a student needs credits and isn't sure what they want or if what they want doesn't fit into a neat little slot," Lear said. "It's very self-driven."
Lear has worked together with a couple of professors in the School of Social Science and Applied Programs to create a new program for students. "I also just recently developed and am teaching for the first time, Native American art history which is going to be part of the new concentration in Native American and Indigenous studies."
When it comes to understanding who Lear is as a person, she defines herself broadly, "I'm an artist so I make art."
However, Lear's art is important to her and she takes it very seriously.
"I hate to call it a hobby because it's like an addiction," Lear said. "If you talk to any artists, they'll tell you that when you stop making art or they don't have time to make art it's very frustrating, you live to do it, it's something you can't not do."
Lear is different from most. Lear enjoys writing as well as creating.
"Most artists don't really want to write or research, but as an art historian, I do write and research. My particular area of interest is the Native American culture of poverty point," she said.
The Poverty Point culture is a prehistoric culture of indigenous people who lived near the lower Mississippi valley and gulf coast during the late B.C. period.
Aside from the academic side of things, Lear also participates in making her own art as well. "My artistic endeavor depends on what I'm interested in at the time. Right now, I have been working in textile and doing yoyos," Lear said.
Yoyo is a type of art typically displayed on a wall consisting of circular puffs of fabric sewn together within others to depict an image. Lear introduced one of her own yoyo art projects consisting of twelve panels all inspired by students who gave Lear an object representing what got them through COVID-19. The piece will eventually be hung in Varnado Hall's lobby.
"I guess you could say that is what takes up all my extra time outside of teaching," she said.
Lear often displays her work for the community, "I do show at the Baton Rouge art gallery, the contemporary art center… I have a show coming up in June," Lear said.
Her ultimate source of passion and inspiration is life.
"What inspires me is just living life. If we can just learn to live in the moment (and it's not easy, we have to practice that) just to embrace everything as possibly being a work of art and then loving and enjoying it."
There's more to the creative process than simple inspiration. Sometimes it's driven by more.
"Sometimes it's political, sometimes it's just…2020 was a rough year for everyone. I'm working on a piece right now called dementia because my mother is suffering with dementia."
As a creator of many forms of art, Lear finds a pattern within herself.
"I like for my work to escape the rectangle or square of the canvas or frame," Lear said. "That has often happened in my work. I don't know what it means, it's just something that I do. It means I don't want to be boxed in," she said.
While so much is going on, it's important to take time to appreciate the good in the natural world around us, the natural beauty in the art the world makes, and the art women create like Phyllis Lear.
"I don't think art should ever be boxed in," Lear finishes.
Leave a Comment
About the Contributors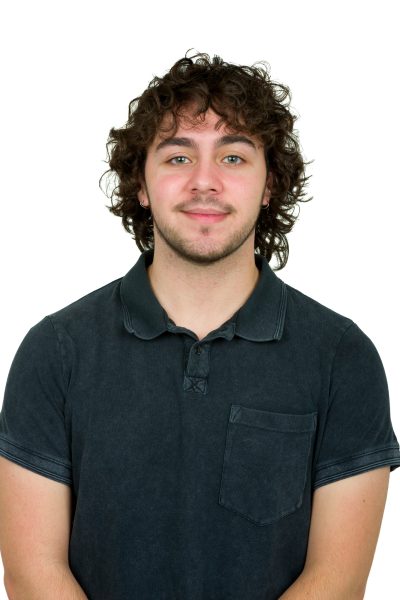 Samuel Bailey, Current Sauce - Public Relations Manager
Samuel Bailey is a senior fine and graphics arts major. This is his second year in The Current Sauce as the Public Relations Manager. Samuel is a multifaceted...