Springs Florals, Patterns and so much more
After six more weeks of winter, we will be graced by the lovely feeling of spring weather that we may be getting earlier than usual.
For Louisiana, weather is continually changing allowing for the feel of spring to come a little earlier, and letting us open up our wardrobe to our spring attire.
Introducing back into our life the color, pattern, floral and textures back into our life after a long winter of being stacked in layers.
A great way to slowly start adapting these types of clothing into one's wardrobe, is by slowly introducing more light colors. Going for a t-shirt that features lighter colors from what you have been wearing is a great start.
Once you adapt to comfort and feel like the weather is nice enough, begin to bring out other styles of shirts, like pattern or floral shirts you've had hidden in your closet.
People often find it challenging to go back to not wearing layered clothes especially when the weather is often cold or rainy for most of the year. So slowly dabbling into removing layers will be a great way to get to that change.
Great items to wear this spring consist of floral dresses, and shirts that aren't super over powering but add some fun and excitement into your style.
Here in Natchitoches it may be fun to try a sundress that will keep you cool — especially when Louisiana tends to be hotter than expected.
Playing with jewelry and accessories can also keep you stylish, when you just want to wear a more simple type of outfit. Layering necklaces or trying out fun earring are some easy ways to break into that mold.
If you are looking for a more bold or playful outfit to go out in, a matching set can be a great statement. These types of options normally allow for either fun designs or even just simple colors that could create a spring monochromatic look.
For the boys, denim is currently in fashion especially jean shorts that easily can be made into a denim on denim look, that can be fun and exciting.
The spring time gives people the perfect time to experiment with patterns, textures and colors and the opportunity to get prepared for the warmer weather of the summer.
Leave a Comment
About the Contributor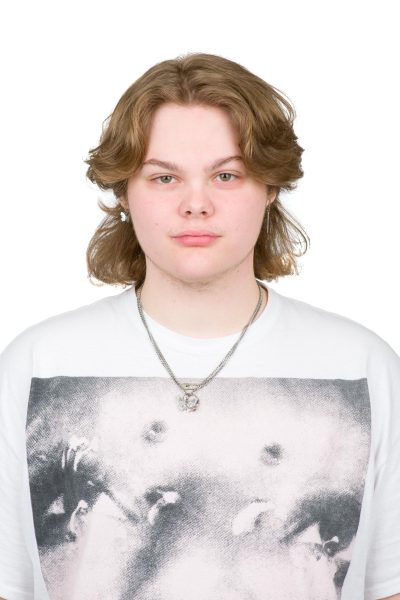 Kevin Thomas, Current Sauce - Arts & Living Editor
Kevin Thomas is a senior communication major. This is his third year in The Current Sauce and second year working as the Arts and Living editor. He hopes...