Ways Freshmen can adapt to being away from home
Moving away from home and into a dorm in a new city can be challenging. If it's 45 minutes away, an hour or even five hours, incoming freshmen can still feel homesick.
But there are ways that students can adapt to this new lifestyle change to help make life flow more smoothly or even make them feel like they are back at home.
Making a dorm room or an apartment a comfortable living space will allow for an easy transition when it comes to moving. Bringing items from home, such as decor or even candles (if permitted) that smell like home can help you settle into a new living space.
Bringing these items and displaying them throughout your living quarters will create a well-established ambiance that can make you feel like you never left. Pictures, as well, can make one feel more comfortable.
Bringing pictures of family members, friends and even family pets will allow you to look back on memories.
Creating an overall established living area that resembles home or makes you feel comfortable is a great way to adapt to this big step.
When moving away, keeping in contact with family and friends is a method to slowly adapt to a new area. Making phone calls once a week, an occasional text to your friends or siblings or even creating a pen pal is a fun way to stay in touch with the people you love.
College at first may seem lonely when you haven't met new people or found ways to get out of your own comfort zone, therefore keeping in contact with friends and family from home will give you the opportunity to have someone to talk to.
Attending small gatherings or joining a club that satisfies your interest may be a great choice as well. This will allow you to not be overwhelmed when it comes to finding people to talk to, you can just mingle around and see who you share interests with.
Exploring the town and seeing what Natchitoches has to offer can be a great way to open your mind to job opportunities.
Getting a job and making extra money will keep you busy while also working alongside others and making friends with people of different ages.
The best way to adapt to being away from home is just by pacing yourself and creating opportunities for you to grow. Finding opportunities and slowly adapting to new conditions while also creating a homie space are the easiest ways to adjust to your new surroundings.
College is a great experience and an even better time to push yourself and slowly guide yourself into adulthood. It just takes time and opportunities to adapt.
Leave a Comment
About the Contributor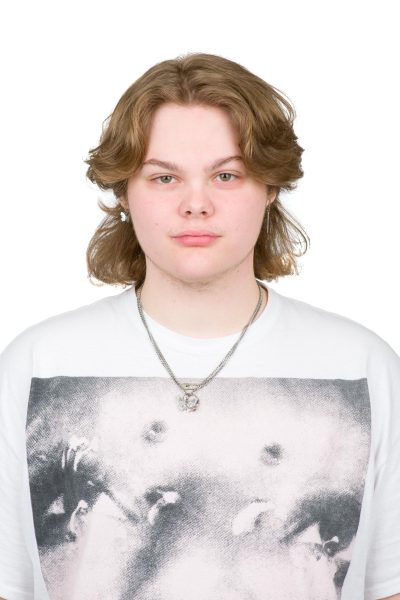 Kevin Thomas, Current Sauce - Arts & Living Editor
Kevin Thomas is a senior communication major. This is his third year in The Current Sauce and second year working as the Arts and Living editor. He hopes...