Rowing team to race Tulane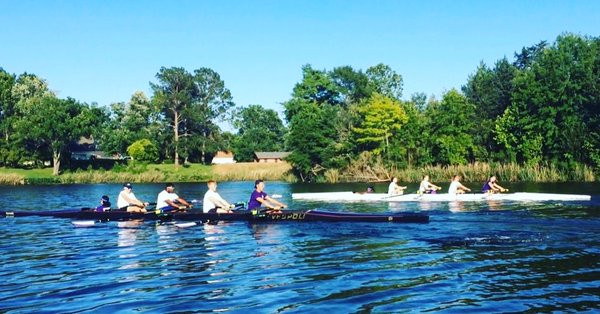 NSU's rowing team, Demon Crew, will attend a scrimmage against Tulane on March 11. Coach Jason Stelly, assistant director of Demon Intramurals, said that even though rowing is not very popular in the South, crew finds competitions within driving distance to go to.
"The closest races we can go to, we will go to," Stelly said. "We go to Austin, which is the closest race, about six and a half hours away."
Madison Shidiskis, a freshman biology major, said she joined the team last semester because it looked like a lot of fun and because everyone was really enthusiastic. Shidiskis prepares for regattas differently than rowers as a coxswain because she sits in the bow or stern of the boat and gives commands to her teammates.
"For us, it is more of a mental thing, having to mentally prepare and know what your rowers need to hear," Shidiskis said.
Coxswains keep rowers motivated both in and out of the water and make sure that everything with the boat is right.
"The actual competitions are definitely stressful," Shidiskis said. "You have to keep all eight other people in your boat safe and worry about everything else that could possibly go wrong."
Crew Vice President and rower Stewart Sloan said he joined the team because he looked up to his fencing coach in high school who was an NSU rower in the 80s. Sloan loves the feeling of winning, especially because Crew is a club sport and rowing team members do not get scholarships, unlike most schools they compete against.
"When we win, it feels awesome," Sloan said. "It's honestly one of the best feelings I've ever had in my life."
Both Shidiskis and Sloan agree that one of the best parts of being part of crew are the bonds formed between teammates.
A commitment to crew proves to be very time-consuming. Shidiskis said she typically works out eight hours a week. Sloan said he puts in about 10 hours including the weekend workouts rowers are required to do. Hard work pays off, though; the women's varsity four-person boat won the 2016 SIRA championship last semester.
If you are interested in joining Crew, you can contact Coach Stelly at [email protected], or at his office phone, 318-357-5341. You can also stop by his office, 217 in the WRAC.