Hiding three stories above, a quiet sanctuary awaits delicate, brown pages that age has kissed. It may be their final resting place, but these pages do not sleep easily as visitors come seeking the knowledge they hold.
The Cammie G. Henry Research Center protects countless books, manuscripts, maps and newspapers documenting the history of Natchitoches and its surrounding area.
Sharon Wolff, the current assistant archivist at the Center, has been studying the archives ever since she made the move to Louisiana from New York a year ago.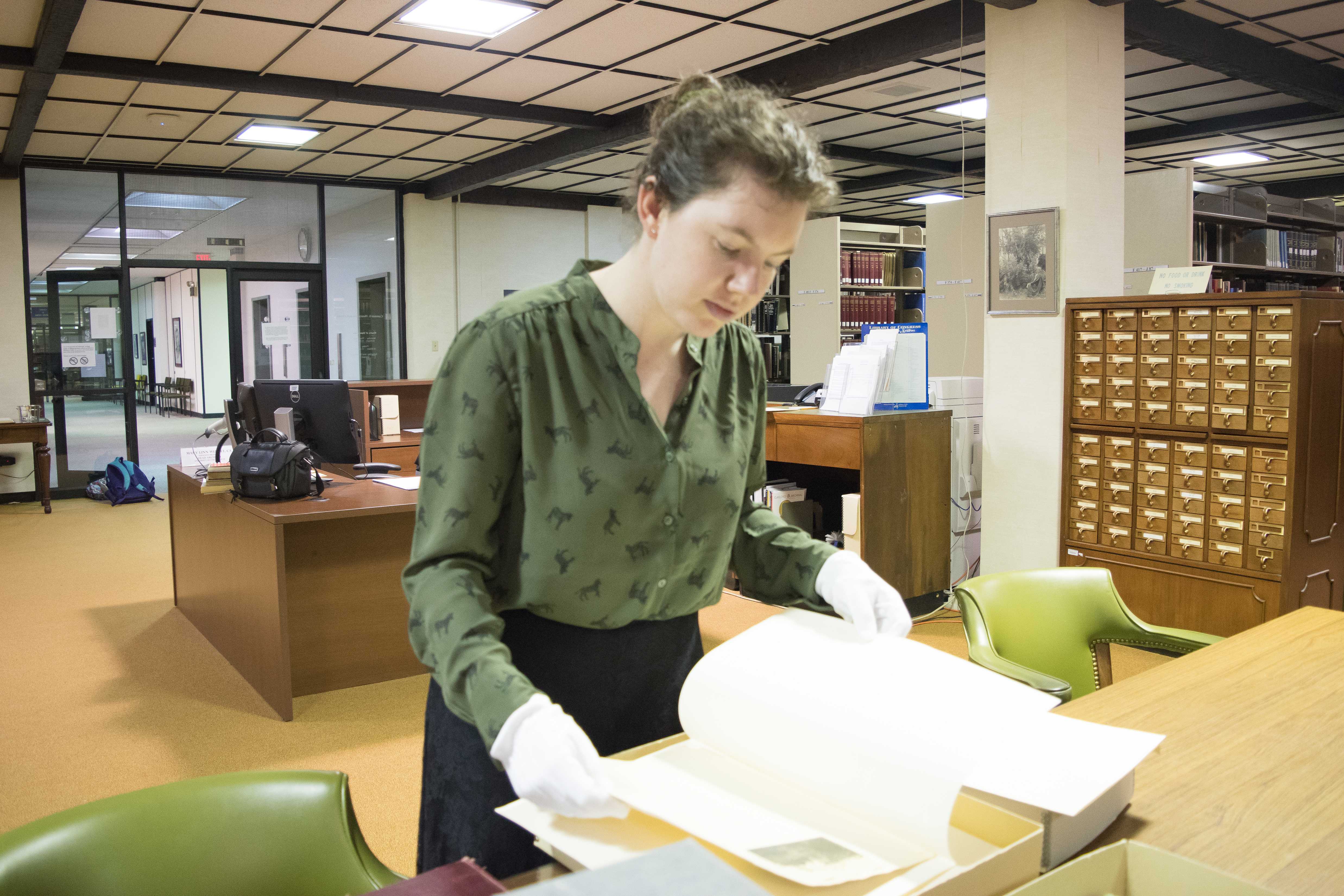 "I think what we do is important, because what archives represent is history," she said. "A lot of our manuscripts are one-of-a-kind."
One student who has spent time in the Research Center for different projects is Kelli Hickerson, a junior at the Louisiana Scholars' College. She calls it a "fantastic, underutilized resource."
"The [archivists] are really helpful, and with so many primary texts residing in the Center, I can easily find what I am looking for," she said.
The archives are sorted into collections, with the majority of each collection being donated to the Center.
At the core of the archive is the Melrose Collection, which encompasses diaries, scrapbooks and photographs of the Center's namesake. However, there is a lot more lurking on the shelves.
"It's an important repository for some of the most historical documents for this region," said Charles Pellegrin, associate professor of history. "A lot of their holdings have to deal with Natchitoches Parish and the Creole people."
Pellegrin has used the Research Center for personal research and sends his students there to locate information for papers – something that he believes is important for his students' education.
"It's important to send them there so that they get an understanding of research in an archive," he said. "Part of what we do as students of history is to seek out those primary resources, to find out the facts of history."
Cammie G. Henry Research Center is located in the Watson Memorial Library on the third floor and open Monday through Thursday from 8 a.m. to 5 p.m. and Friday from 8 a.m. to noon. To access documents in the archive, a visitor must schedule an appointment with
Wolff at [email protected]