Cuban artist Llanes comes to NSU
Cuba and the U.S. seem worlds apart. While our differences often overshadow the similarities we share, one connection that persists is our passion for the arts.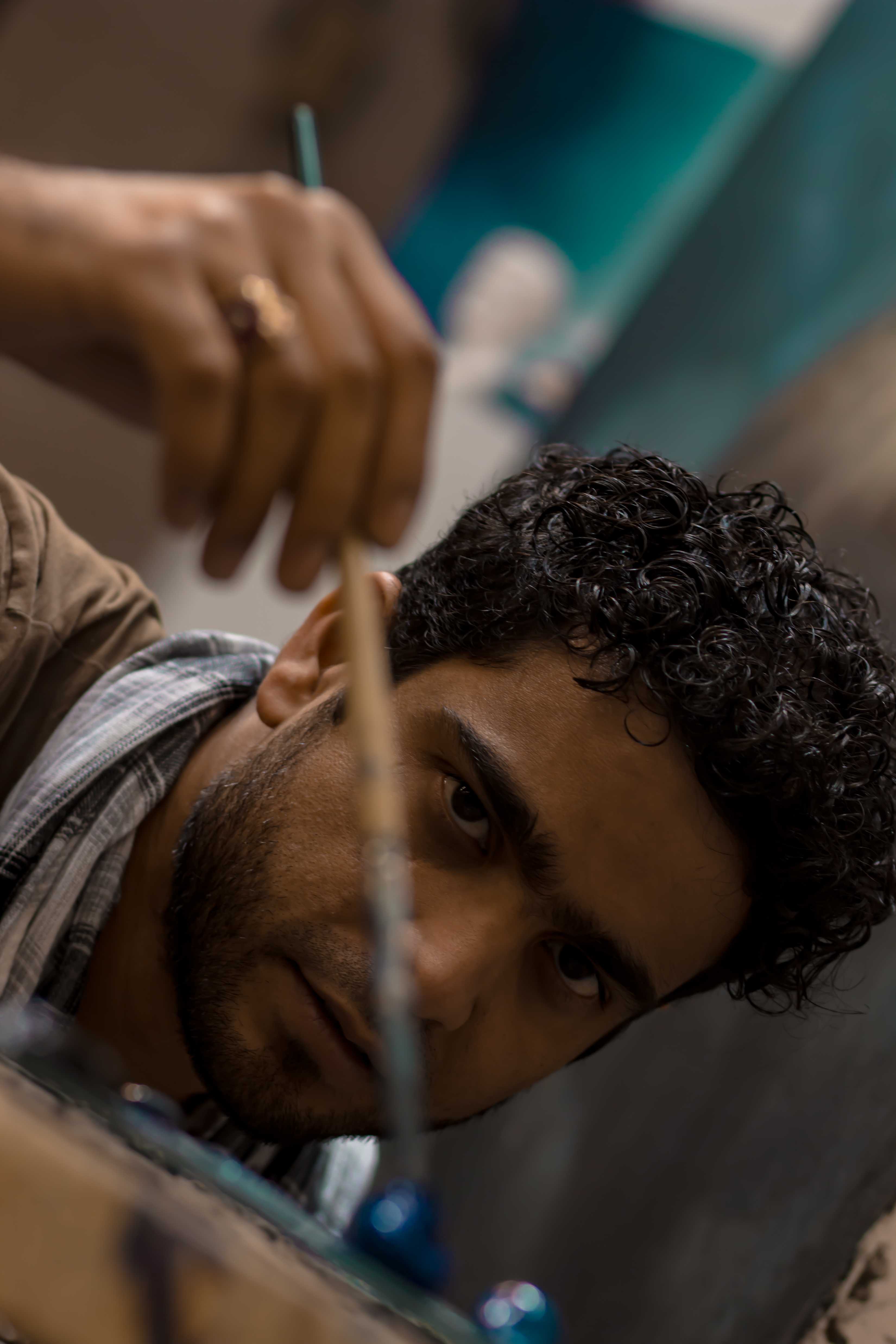 Reynier Llanes is a Cuban artist from the Pinar del Río area. Llanes moved to Naples, Florida, in 2007 and later to Miami. Now he's come to Northwestern State University to be an artist-in-residence until March, teaching students while working on his own artwork.
Llanes believes he has been an artist since he was in the womb, with his earliest memory of art coming from when he was a small child, age 4 or 5.
"I knew that I was very into creating things, portraying my dreams and trying to capture things that I've seen like natural life," the artist said.
Llanes began attending art school at age 15 and studied for five years. After graduating, he began working as a professor, teaching at universities and high schools in Cuba. He says it gave him "a lot of prospective," and he enjoyed sharing his knowledge with students.
"When you go to Cuba and see the art schools, even though they don't have all the materials that we need, they're still creating good art," he said. "They're still passionate about it."
A resourceful man, Llanes once had difficulty getting watercolors due to a lack of resources in Cuba and instead used coffee. Though he says the experience was an accident, he has since used coffee in several pieces of his work.
Llanes considers himself a journalist as well as an artist.
"I don't have a major in journalism or anything like that," he said. "But I feel like I'm representing our current times through my work."
Though he has a tendency to create "romantic" pieces – "fun paintings using metaphors," Llanes believes artists can help the world improve through their work.
Since coming to NSU, Llanes has helped aspiring artists plan for career maintenance once their time in school ends. He advises students begin getting their work out in public while they are students.