Follett transitions bookstores, challenges Yelp reviews
With a total of about 1,200 bookstores, Follett Higher Education Group has added another to its ranks by opening in the Friedman Student Union. While it prepares to move to 912 University Parkway – the Neebo building – Follett will provide Scantrons and other essentials to students.
The Shreveport campus bookstore is temporarily operating at the Student Services Office while their store is moved to an area near Cafe DeMon, to reopen at an unspecified date.
The renovated bookstore will open across from Watson Memorial Library before the fall semester, but even with its close proximity to campus, there is one challenge that needs to be addressed.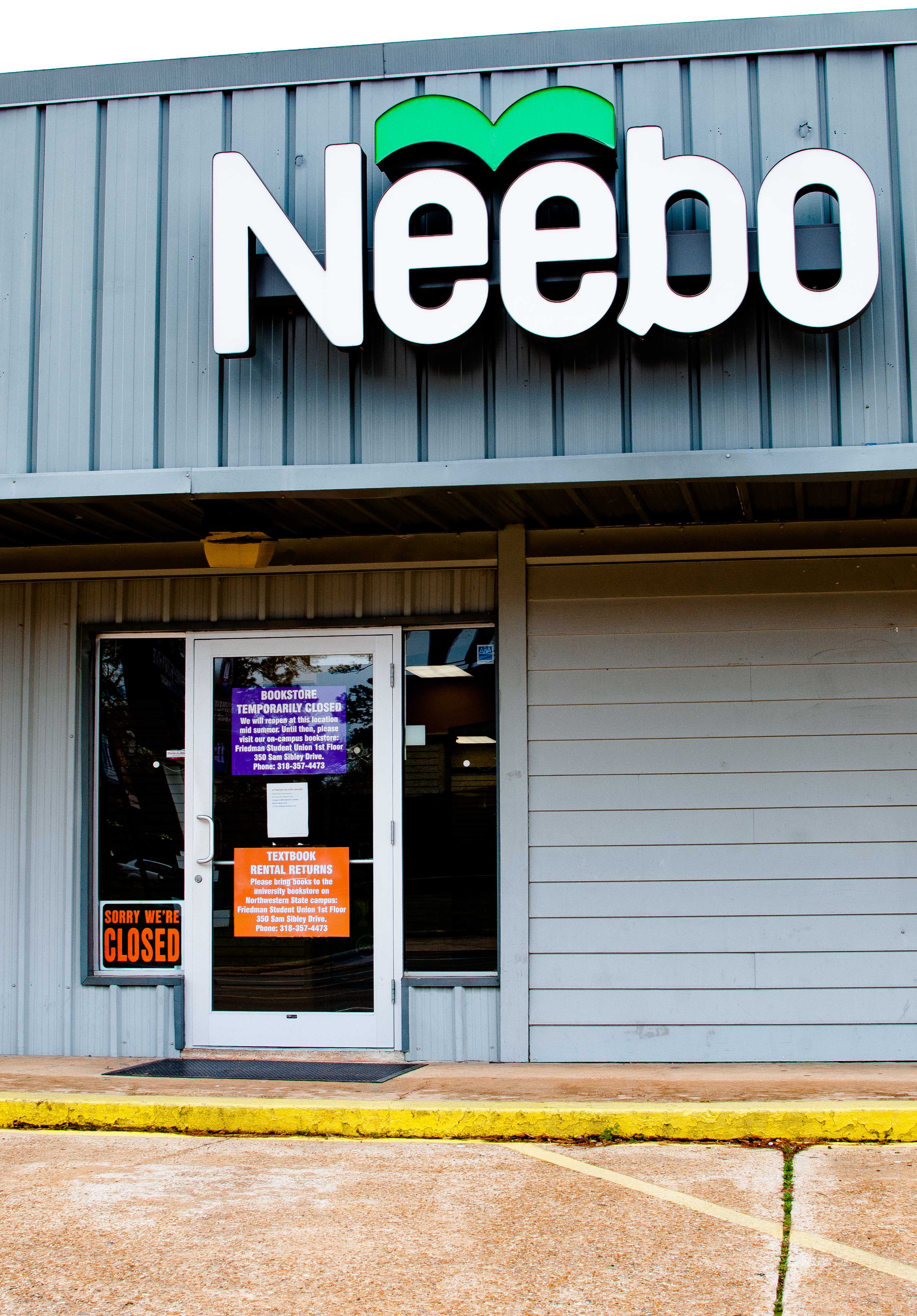 University Parkway can be a dangerous street to cross, partially due to its lack of crosswalks. Campus residents without vehicles will likely trek to the bookstore on foot.
Jennifer Kelly, director of Auxiliary Services, said there is currently no plan to add a crosswalk. The Louisiana Department of Transportation and Development will oversee that if the state deems it necessary.
"We feel that it's going to be a need, but we'll have to address it with the state," Kelly said. "It's not something Northwestern can just go do."
The bookstore building, now owned by the NSU Foundation and leased to Follett, is undergoing renovations and will reopen near summer's end. Kelly said digital renderings of the project will soon be released.
Bill Boney, a Follett vice president and NSU alumnus, addressed concerns over the company's low review average on Yelp, comparing the site to Wikipedia.
"Anybody can say anything in Yelp; they're not really vetted," Boney said. "No one really goes and really investigated those particular comments … I went and did a Yelp search on Barnes & Noble College stores and got the exact same results."
Barnes & Noble and its college bookstores do not have a centralized Yelp profile for reviews, but average ratings for their individual college stores range from one to five stars.
Boney said his company's reviews are "pretty standard" to reviews of similar companies.
"College stores are not everybody's favorite," Boney said. "You're having to come to us and shop for something like course material that you don't want to buy … That's really, at the end of the day, why it's difficult for students."
Follett will price match Amazon and Barnes & Noble, Boney said. They will not only provide a bookstore, but a "brand-new retail operation" for NSU.
"I think one of the things we're going to help is the overall community of Natchitoches," he said. Follett plans to sell merchandise at basketball games and at football tailgates, and they are rehiring some former Barnes & Noble employees.
Ann Barlow, a Follett regional manager, said the company is working to lower costs by developing partnerships with textbook publishers. They are also creating a system that will preload required access codes into students' myNSU accounts so they won't need to purchase the code in person.
"We really can help integrate into your current learning management system," Barlow said.