Pickett 'so proud' of softball team
The 2018 Southland Conference season is off to a successful start for the Lady Demons after sweeping Lamar University in a three-game series March 9-10. The sweep was the softball team's first in the Southland Conference since 2015, but not their first of the regular season.
In fact, the Lady Demons have completed four sweeps this season. The Lamar sweep came right after another the previous weekend, March 2-3, when the Lady Demons swept Arkansas-Pine Bluff in a three-game series with a 7-0 score in the final game.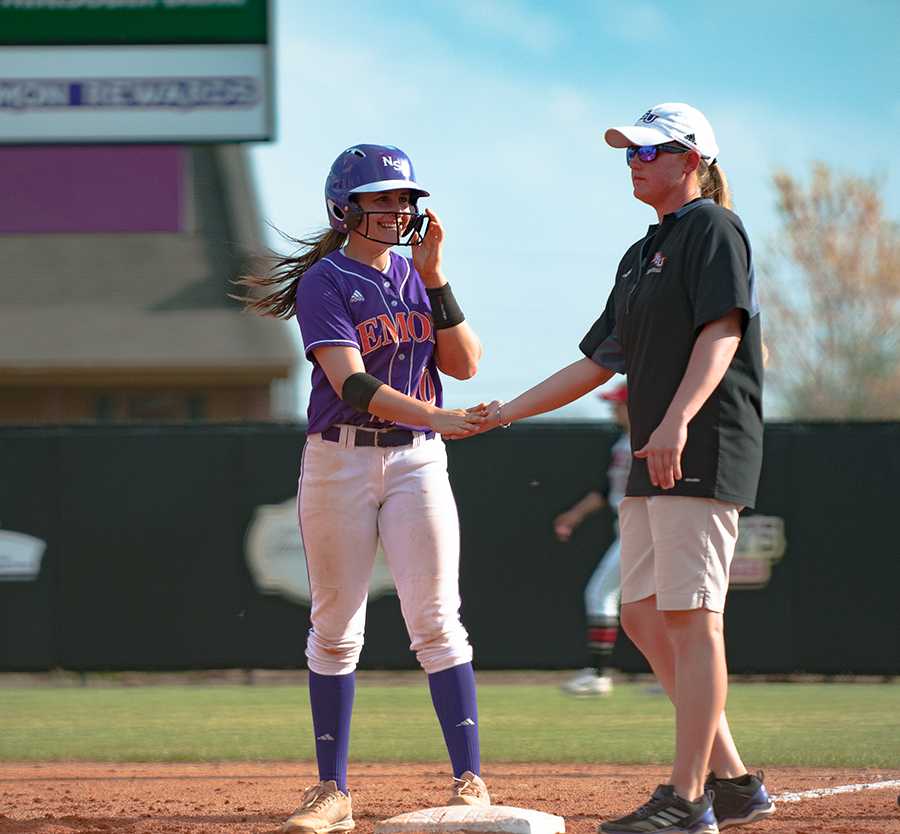 "I'm just so proud of the girls," Head Coach Donald Pickett said. "The Southland Conference is really competitive, and it is not easy to complete a sweep like that … Hopefully we can continue to build off of this momentum and continue what we started."
"We've been working really hard at practice," sophomore outfielder Madelyn Matt said. "We didn't play as well during pre-season, so it's been great seeing all of our hard work pay off lately."
The Lady Demons' current record is 17-8 overall and 3-1 in the Southland Conference.
Pickett said their success is due to constant hard work and dedication in morning workouts, classwork and afternoon practice.
"A lot more goes in to preparing for games than just showing up on game day," Pickett said. "It's more detailed than people may think."
Lady Demon Softball takes on Abilene Christian University March 16-17 followed by Louisiana Tech on March 21. A full schedule can be found at nsudemons.com