1,200 students rally at UL System Day in Capitol
Invest in the future of Louisiana through higher education: Louisiana Gov. John Bel Edwards delivered this message to a group of college students who rallied in support of higher education.
The battle for higher education has been ongoing for several years as lawmakers try to balance Louisiana's budget deficit.
Recently, Louisiana has reduced its projected deficit by $346 million, stemming from an increase in state income tax. Two-thirds of the $346 million is expected to fully fund TOPS next year.
Roughly 1,200 students from across the state attended the University of Louisiana System Day at the Louisiana State Capitol in Baton Rouge last Wednesday to advocate for higher education funding. Continued threats to state funding and to the Taylor Opportunity Program for Students prompted the UL System to encourage its nine universities to rally at the capitol.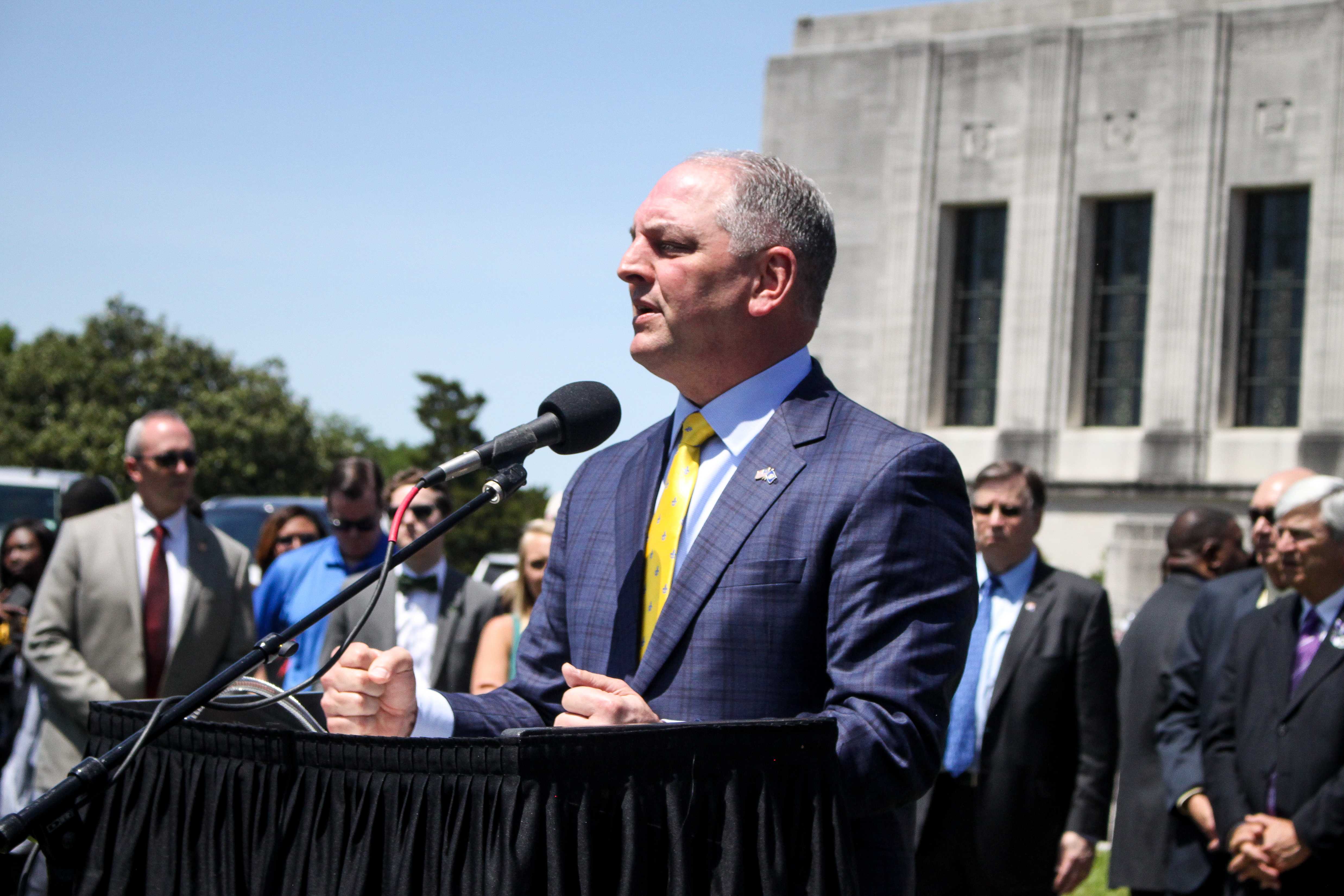 Since 2008, tuition and fees have nearly doubled while state funding has been slashed by approximately 44 percent, according to the Louisiana Board of Regents.
Proposed changes to TOPS that have gained traction in the Legislature include house bills 413, 414 and 161.
House Bill 413, sponsored by Rep. Barry Ivey, R-Baton Rouge, proposes increases to GPA requirements and the establishment of a TOPS Transfer award that would require recipients to attend community or technical college before transferring to a four-year school. This bill narrowly advanced to the House floor.
House Bill 414, also sponsored by Ivey, proposes raising GPA requirements based on the number of credit hours students have accrued: 2.5 after 24 credits, and 2.75 after 48 credits. This would affect first-time freshmen as soon as next semester if passed and advanced to the House floor with an 8-5 vote.
House Bill 161, by Rep. Ray Garofalo, R-Chalmette, would require recipients to sign a promissory note that would acknowledge they would repay their TOPS award should they drop out of school or fail to maintain eligibility. Garofalo is frustrated with students who go to bars at night while tax dollars fund their education.
"I don't want the students to look at this gift from taxpayers in the mouth," the representative said in an interview with the Times-Picayune.
Garofalo's bill advanced to the House floor with an 8-5 vote.
More than half of students eligible for TOPS awards are enrolled in the UL System.
NSU had the largest representation at the event with almost 400 students attending, making NSU President Dr. Chris Maggio proud of students' dedication.
"This is a great way for the students from across Louisiana to get together and advocate for higher education," he said. "I'm so proud of Northwestern."
Edwards, UL System President Dr. Henderson and legislators representing different districts attended.
Henderson described UL System Day as a "showcase of the future of Louisiana."
"These students are future doctors, lawyers, nurses, teachers, artists, performers, journalists," he said. "It's important that the decision-makers in the capitol see that their appropriation of higher education is an investment in [the student's future] and our future."
NSU Student Government Association President Tre Nelson noticed a change in this year's UL System Day from previous years.
"In the past, it has been more of a rally that's been directed at the legislative body to rile them up and acknowledge us," he said. "However, now we're out here celebrating everything we are as a UL System."
Though the rally has ended, Henderson encourages students to continue their involvement in advocating for higher education funding.
"It's important that we follow up and that students continue to engage with these lawmakers and other decision-makers so that we can be sure that we're investing in our future," Henderson said.
Alec Horton contributed to this report.