Demons? No, a ghost!–The legend of NSU's ghost, Isabella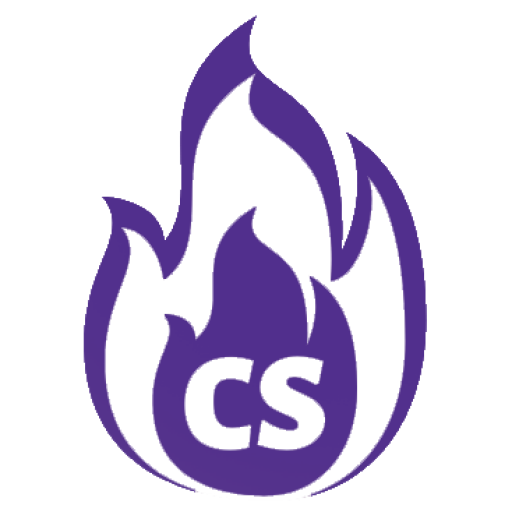 Kathleen Hilliard
Reporter
Whether you're an incoming freshman or a junior here at NSU, you're sure to have heard about NSU's resident ghost, Isabella.
Legend has it that Isabella, also known as the Ghost of Normal Hill, was a beautiful, young French girl who was very popular with the male suitors. Among her many suitors was one whom she loved above all others, but unfortunately, he was killed in a questionable duel of honor.
The grief-stricken young lady is told to have grown pale and withdrawn as she mourned the death of her lover.  Seeking solitude, she'd entered the convent and remained there to become a nun.
The years passed and the sorrowing nun remained secluded.  At night she would walk beneath the tall trees that had always grown on Normal Hill.  Some said she was crazy while others said that she went there to meet the spirit of her lover.
When the wind would rustle the leaves gently, people would say, "The Little Nun sighs for her lover." When the wind blew fiercely they said, "The Little Nun has quarreled with her lover."
The day following a violent storm, the young nun Isabella was found dead in her room with a knife beside her and a bloody handprint on the wall where she had grasped as she fell.
When the convent building was torn down tradition says that the ghost of Isabella moved to East Hall and then to various other buildings until their destruction.  Tradition also has it that the ghost always inhabits the oldest building on campus, which as of now is the National Center for Preservation Technology and Training.
"One of the best parts of October is Chasing Isabella," Student Coordinator Zachary Breaux said. "A small ghost is hidden somewhere on campus. Each day a clue is released giving hints on her location. There is a cash prize for the person that finds her. It's a really fun and exciting event and gives you the opportunity to apply your knowledge of the campus and its history in order to find this small little hidden ghost."
Faculty member Leslie Gruesbeck is the last living coed alive to have moved the ghost.
"Well, it feels great to have been a part of the tradition," Gruesbeck said. "It was pretty amazingly fun to have done it."
According to Gruesbeck, KNWD, NSU's radio station, and the Student Government Association worked together to move Isabella one last time from the remains of Caldwell Hall to the "old women's gym," now the National Center for Preservation Technology and Training, on Oct. 31, 1982.
KNWD's General Manager was Eric Maron and he had discovered the tradition "moving" the ghost from her former home to the next oldest building on campus and thought that since she had been living in Caldwell, a move should be organized to walk the ghost from Caldwell's site to the women's gym.
"Lots of folks promoted and worked on the move," Gruesbeck said. "It was a big group effort.  Part of what I did was to portray Isabella. To have a coed "be" Isabella and physically walk with a procession to the ghost's new home is part of the tradition.
Gruesbeck got to contact older alumnae who had been here in the '20s and '30s to collect oral histories about when their classes had moved Isabella.  She also remembers the large number of people that came to make up the procession, the effects used to hype up Isabella's appearance and much more.
"I remember a beer being poured down my back by someone in the procession," Gruesbeck said. "I'm sure that was accidental.  Nobody would waste a beer like that on purpose, right?"
Students around campus shared their encounters with Isabella on the student concerns page.
"One night when I was at work, my fiancé was in my dorm at columns alone, it was over I think Christmas break," student Breanna Rice said. "And he texted me asking if I was home because he heard doors opening and closing and footsteps. I came home at around midnight, and I checked all the doors They were all locked. He swears he heard someone in the dorm, but he was the only one there."
"One afternoon, I had just come home from class, and I was sitting on the bed doing a little cleaning," student KiAmber Eleise Davis said. "I happen to look up and my TV was coming on by itself, and I turned it off. It came on again. The next day, my TV turned on and off by itself as well."
"This is a true story, and my friends and I laughed about all the time," student Amber Slater said. "But my ex bf got into his dorm at Varnado late one night, and his roommate Richard started talking to my ex and to me. I wasn't in the room, so my ex asked who was Richard talking too. Richard was like "isn't Amber right there?" My ex bf said no. But if you ask Richard, he swears he saw a dark brown-hairred girl holding my ex bf's hand."
"That brings a whole new meaning to the term ghosted," Gruesbeck replied.
Other students such as Germany Jones were less fascinated and sounded more concerned with Isabella's presence.
"Spirit?" Jones said. "Oh no."
Gruesbecks thinks the spirit is Isabella is "a loving one" and wants students to know that.
"The coeds of the past processions, and then our efforts in 1982 as well, made her feel at home and loved," Gruesbeck said. "The National Center for Preservation Technology and Training has a sweet plaque with her "handprint" inside the building.  You can stop by and rub it for good luck. I think that's a great "new" tradition."