Black cultural appropriation rules the fashion industry
For decades, the Black community has played a major role in the fashion industry without proper acknowledgement.
Brittany Broussard, the coordinator for the Center of Inclusion and Diversity, noted how different public opinion can be about a style depending on what culture is presenting it.
"The Balenciaga sweatpants with built-in underwear that show for $1,200 is a style that is popularized by African Americans that has caused so much stereotyping seen as 'ghetto' and 'thuggish,'" Broussard said.
This is only one example of big name designers stealing from cultures to create styles for the masses. Many people of color grew up being ridiculed for their style just to see it become a trend.
"Black people are often spoken over and do not get the credit that they deserve," Ashley Duffus, a sophomore communication major, said.
The '90s are one of the most beloved decades for fashion, but the majority of people sporting '90s inspired outfits do not recognize the culture that made their look popular.
Andrea Mouton, sophomore theater major, noted the origins of '90s fashion.
"Big hooped earrings, baggy jeans and humongous shirts, dark-lined and glossy lips, etc," Mouton said. "Black culture skyrocketed with the introduction of the internet and social media expansions."
Mouton spoke about the importance of paying homage to the creators of these iconic styles.
"It's more important to recognize and appreciate the designers, hip hop dance creators and everyday Black civilians that weren't afraid to rock the crazy patterns when they were seen in the negative light," Mouton said.
There is a call to begin appreciating Black culture by ensuring people give credit and are informed of the origins of what they are wearing and to start leaving the act of mindlessly appropriating Black fashion behind.
"I think people can wear clothing of other cultures if they do the research to understand the cultural significance and do wear it in good taste, how the original culture would represent it," Broussard said.
Leave a Comment
About the Contributor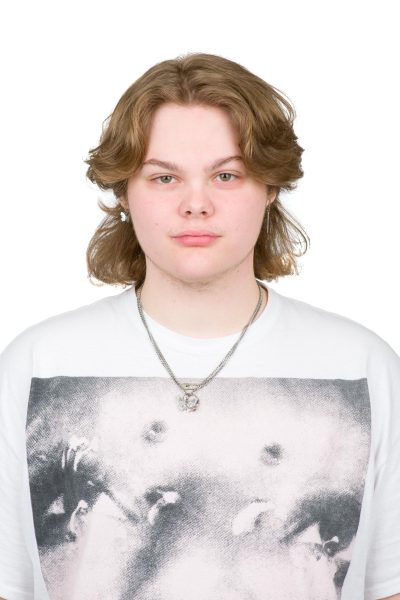 Kevin Thomas, Current Sauce - Arts & Living Editor
Kevin Thomas is a senior communication major. This is his third year in The Current Sauce and second year working as the Arts and Living editor. He hopes...