Fearless Women: Allison Darty's presence in NSU
From Shreveport, Louisiana, Allison Darty is a senior communication major at Northwestern State University of Louisiana who loves to be a business entrepreneur.
Darty chose NSU because of an opportunity the Department of New Media, Journalism, and Communications Art offered her during Journalism and Media Day.
"I won the overall student award. With that award, if you come to school here and major in communications you are awarded a scholarship," Darty said.
Darty stated that choosing NSU was the best decision she has made.
"I started doing KNWD as soon as I got on campus, and it just helped me find my way," Darty said.
It was during her time as a sports broadcaster that her nickname "AD" gained its popularity. She used her initials to form a DJ name for KNWD and everyone loved it so much, Darty decided to use the name to revamp her image.
"I spent my whole day on Snapchat telling everyone that my new name was AD, please call me AD if you see me in public, and it stuck," Darty said. "I think the name change came with the personality change, but in a good way. I still think I am the same person, but I'm just a lot more confident than I used to be."
Although she is no longer a member of KNWD, Darty said she holds those memories closest to her.
Darty is currently the president of NSU's chapter of the National Association of Black Journalists and the ivy league reporter of Eta Chi Chapter of Alpha Kappa Alpha Sorority Inc.
Even with her active engagement in college, she loves to work, create businesses and dive into the multimedia marketing world. She is the CEO of AD Multimedia Group, LLC, and writes her own book blog, PageByPaige.
Darty loves the connection she has with her sorority sisters as they constantly advise her and keep her being the best person she can be.
"I love having sisters, I always have somebody to lean on. They're only a text away," Darty said.
She expressed that being president of NABJ is one of her favorite things to do because of the people she gets to meet and the close-knit family connection they have.
Even if her main job revolves around doing the background work of the organization, she enjoys seeing the projects that members create.
"My favorite thing they've created is the podcast. I love watching them do it because they have so much fun with each other," Darty said.
Darty also works as a student worker for NSU's Marketing department and is a virtual assistant for a mental health facility in Shreveport.
Darty looks for inspiration from her support system.
"If I want to look up to someone, I'd like it to be personal. Someone I can talk to like my mom Ms. Z, my sister, all these powerful women around me that are getting things done. I look up to them the most," Darty said.
Darty is a dreamer with purpose. She will work hard and persevere until she reaches her goals.
"My biggest dream in life is to move to New York. I want a studio apartment with windows floor to ceiling. And I know it's going to be expensive but I really want it," Darty said. "I really want to work in New York and I want to grow my business and I want to do multiple streams of media. You're going to see my name everywhere, I promise."
As confident as Darty is, she confronts fears each day to continue to be the girl boss that she loves to be.
"Being fearless is about what you do with the fear that you have," Darty said. "If you take it by the reins, you just look at it in its face and say 'I'm going to conquer you,' I think that's what makes you fearless. Not without fear but what you do with the fear."
To see all of the projects that Darty has created click here.
Edit for Accuracy 3/29
The name of Allison Darty's sorority was originally incorrect.
View Comments (2)
About the Contributor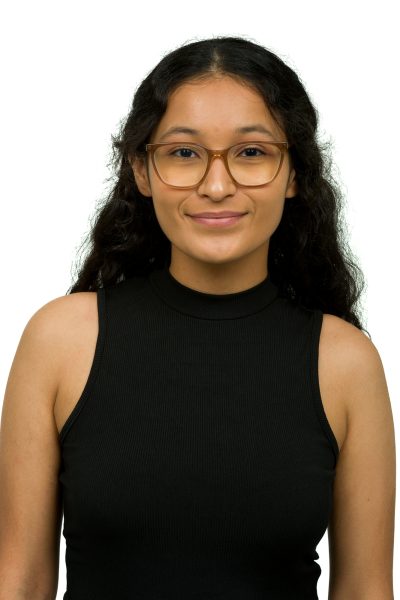 Lia Portillo Cantarero, Current Sauce - Editor-in-Chief
Lia Portillo Cantarero is a junior communication major. This is her third year in The Current Sauce and as Editor-in-Chief she hopes to raise awareness...