A guide to staying stylish in the rain
Hurricane season is in full go, and Natchitoches will be experiencing weeks of rain. Therefore, it is important to dress appropriately, yet stylish, for the weather.
Dressing for rainy day weather can seem sort of depressing and encourage you to want to dress in sweats and a hoodie, but it is so much easier to change that narrative.
When getting ready for rainy weather, shoes should be your first thought. Whatever shoe you pick is going to play an important factor when it comes to the rain. You want to avoid soaking your feet and being uncomfortable for that first class of the day, so a great tip is to base your outfit around your shoes.
Wearing durable and thick shoes, such as boots or even a sneaker with a wide base, is a great choice to stop any kind of water from getting into your shoes and soaking your socks.
Rain boots are an easy go-to because they come in so many styles, colors and heights. Even Dr. Martens-styled boots can be a great choice because they bring a sophisticated element to your look while the leather outside keeps water out of your shoe.
A jacket, particularly one with a hood, is also going to be a must, especially if you do not have an umbrella. A jacket will be excellent protection for your hair, but will also give you the ability to remove layers if you are in a warmer building.
Pants and shorts can be tricky when it comes to rain because you want to avoid water splashing on your legs, but also do not want soggy pants. Stay mindful of your surroundings when walking because one wrong move and your pants will be soaked.
Leggings can be a great option because they can tuck into your boots, but even a jean can do so much for you. Jeans will offer protection with a thicker layer of cloth and can add an element of high quality to your look.
Accessories can be helpful on a rainy day because they can make you feel more lively and excited about your day. Nothing is better than putting on some of your favorite jewelry to help make you and your outfit more extravagant for the not-so-extravagant weather.
If you have long hair that tends to get frizzy from the humidity and rain, a great tip would be to carry a claw clip, or any other sort of hair clip, around with you. This is just in case you are feeling your full confidence and need a little bit more security with your hair.
Hats can also be a great option because it stops the humidity from attacking your hair and even prevents the rain from ruining your hair.
Rain is just another opportunity in our life for us to express our sense of style and fashion couture in a whole new way. Feel free to always wear what you want and do not let some rain get you down, because the Kyser Brickway will always be your runway.
Leave a Comment
About the Contributor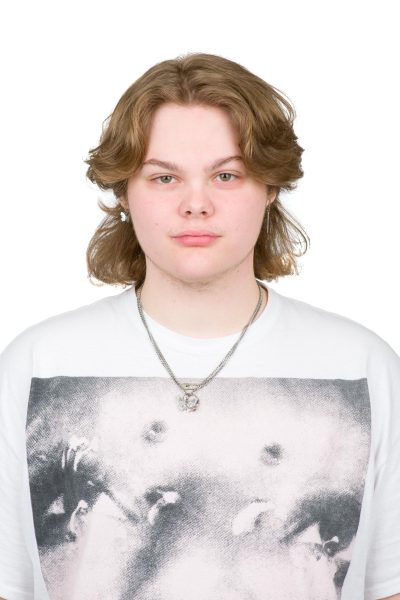 Kevin Thomas, Current Sauce - Arts & Living Editor
Kevin Thomas is a senior communication major. This is his third year in The Current Sauce and second year working as the Arts and Living editor. He hopes...