The reason why football saw no night games this season
Many Northwestern State University of Louisiana students have been wondering why this football season has only seen day games.
The change was caused by the university's new collaboration with ESPN+ that requires a higher standard of production, Kevin Bostian, NSU director of athletics, said.
"One of those involves the quality of field lighting, which affected when we would be able to air games played at Turpin Stadium," Bostian said.
The current lights for Harry "Rags" Turpin Stadium do not offer an even distribution of light throughout the whole field.
"Our production has to work alongside NCAA replay officials to provide angles of plays being made on the field, and if there are areas on the field that are too dark, it will make it hard for the replay officials and could possibly have an outcome on the match," James Stanfield, ESPN+ coordinator, said.
A factor that audiences at the games did not notice before, because of the human brain's adaptation to view the scene that is not as easily adjustable to television cameras, Stanfield said.
"We want everything you see on television to match what you see if you attend the games in person," Stanfield said.
Changing the lights during the season was not an option and as an athletic department, they decided the game start times for home games to be earlier, Bostian said.
"Homecoming traditionally is a day game and it made sense in our situation to play the Nov. 19 season finale against UIW at 1 p.m. in order to allow fans to come to Turpin Stadium before heading downtown for the Turning on of the Lights celebration," Bostian said.
However, the unexpected game start changes affected spirit group members' performances.
"It was so hot and hard for me as a member of Northwestern Marching band to perform in the heat of the day for football games," Bailey Thomas, freshman communication major, said. "The amount of energy it takes in that heat was exhausting."
One NSU cheerleader felt the same.
"Cheering during the day games is extremely difficult," Daniel Wellmeier, a junior communication major, said. "I left one game so dehydrated that I needed to get a bag of IVs. It was miserable, so I'm excited to finally cheer on this cooler weather."
With the finances needed to replace Turpin's lights secured, next football season will see night games again.
"With two games remaining, we hope fans continue to support our Demons as we look forward to finishing the season strong and returning to our more traditional game times in the 2023 season," Bostian said.
Leave a Comment
About the Contributors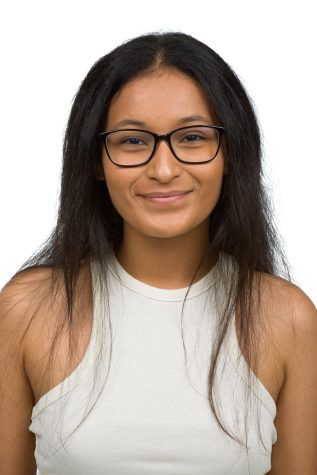 Lia Portillo Cantarero, The Current Sauce - Copy Editor
Hi, I'm Lia Portillo, a sophomore Communication major. I joined The Current Sauce two weeks after my first semester at NSU and have since been writing...