Remembering Jerry Pierce
On Tuesday Nov. 8, Northwestern State University of Louisiana was informed that Jerry Pierce had died.
President Marcus Jones informed the student body about the Vice President of External Affairs' death through an email.
"It is with a heavy heart that I announce to you that Jerry Pierce, who served over 57 years on staff at Northwestern State University and as vice president of External Affairs since 1990, died today after a brief illness," the email received on Tuesday said.
A 1961 journalism graduate of NSU, Pierce wrote for the New Orleans Times-Picayune, and later returned to NSU in 1965.
As a former sports editor for The Current Sauce, his words remain in the archives, and his impact on NSU is remembered by Demons who met him.
The Student Government Association released a memo regarding the passing of Pierce on Wednesday, Nov. 9.
"We will miss Mr. Pierce, but we are so grateful for all he contributed to the University during his 57 year tenure," the memo, found on SGA's Instagram, said. "The Student Government Association will be placing a memorial wreath at the base of the historic Columns on Normal Hill in memory of the loss of a dedicated NSU Demon and staff member."
Pierce served as Vice President of External Affairs since 1990 for eight NSU presidents. Three include President Jim Henderson, President Chris Maggio and current President Marcus Jones.
Pierce dedicated his life to NSU and Natchitoches. He served as the primary NSU representative for the filming of "Steel Magnolias," and even co-edited the scrapbook that appears in the film.
His portrait hangs in the Long Purple Line in Friedman's Student Union, which is an alumni hall of distinction he played a crucial role in establishing.
His commitment to sports and the athletic department at NSU is clear as they remember him with a story written by Jason Pugh, assistant athletic director for media relations, titled "Pierce left lasting impact on Demon athletics."
"During his nearly six-decade-long NSU tenure, Pierce helped generations of Northwestern State student-athletes and was a key part of many milestone moments, including helping NSU become the first Louisiana institution to offer women full athletic scholarships in 1975 and paving the way for the NSU athletic program attain Division I membership two years later," Pugh said in his article.
The article also mentions funeral arrangements.
"Visitation will be from 5 to 8 p.m. with a 2 p.m. funeral service Saturday at First Baptist Church in Natchitoches, located at 508 2nd Street," Pugh said.
For more information on the accomplishments and the impact that Jerry Pierce had on Louisiana, Natchitoches and NSU visit this Shreveport Times story and his Natchitoches Parish Journal Obituary.
Leave a Comment
About the Contributor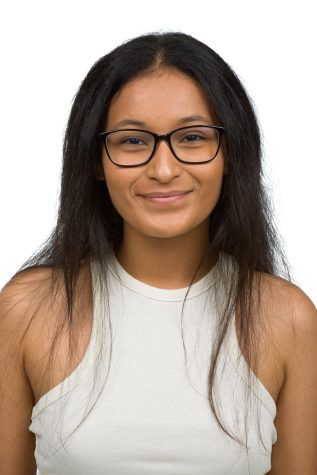 Lia Portillo Cantarero, The Current Sauce - Copy Editor
Hi, I'm Lia Portillo, a sophomore Communication major. I joined The Current Sauce two weeks after my first semester at NSU and have since been writing...