Local businesses offer discounts during the holidays
With the festive season coming up, students may be wondering what to give their loved ones, especially when they may be on a rather tight budget.
The Natchitoches Chamber of Commerce recently unveiled the Demon Deals program, which offers Northwestern State University of Louisiana students discounts at local restaurants and retailers.
Among the businesses that offer discounts are the Melrose Plantation, Louisiana Purchase, Lady's Leash and Brick and Row Interiors and Gifts.
In the true spirit of Louisiana, Louisiana Purchase is a store that offers "lagniappe" items, or "a little bit of everything." The store offers a 10% discount on any purchase with a valid student identification card.
Katherine Goodman, a junior business administration major who works at Louisiana Purchase, is always happy to offer recommendations when it comes to the best gift for that special someone.
"For our guys, we have a great collection of Duke Cannon soaps and scents. This includes soaps, colognes, beard care, lip balm and hand balm. It's very punchy with the names and a great gift for funny guys in your life," Goodman said.
Goodman also recommends their selection of Simply Southern and Southern Couture tees for the ladies, as well as Louisiana Purchase's signature fudge and truffles.
In addition to working at Louisiana Purchase, Goodman also works at their sister store catered to pet lovers and their furry friends, Lady's Leash.
"We have a good selection of pet-themed clothing for owners and lovers of all kinds, as well as a strong section of toys and treats perfect for your furry friends," Goodman said.
Brick and Row Interiors and Gifts, owned by Natalie Ducote, offers a wide selection of gifts for the festive season and a 10% discount available with a valid student I.D.
Ducote stated that her customers have a wide variety of options available for gifting. Among the options are Christmas candles, festive drinkware and a selection of overnight bags and travel accessories, to name a few.
For the history buff, Melrose Plantation offers $10 off guided tours for students.
Brittany Charchio, a senior history major, states that a guided tour can offer a fascinating glimpse into Louisiana and Natchitoches history.
"Many famous residents have stayed at Melrose like Clementine Hunter, Lyle Saxon and Francois Mignon. It even has ties to NSU. The third owner, Mrs. Cammie G. Henry, graduated from NSU when it was still the Louisiana State Normal School. Melrose's ties to NSU make giving the gift of a tour a special treat for Demons," Charchio said.
The Demon Deals program encourages NSU students to shop local, not just during the holiday season, but also all year round. A list of businesses that offer discounts under the Demon Deals program can be found on the Natchitoches Chamber of Commerce official website at https://www.natchitocheschamber.com/demondeals.
Leave a Comment
About the Contributors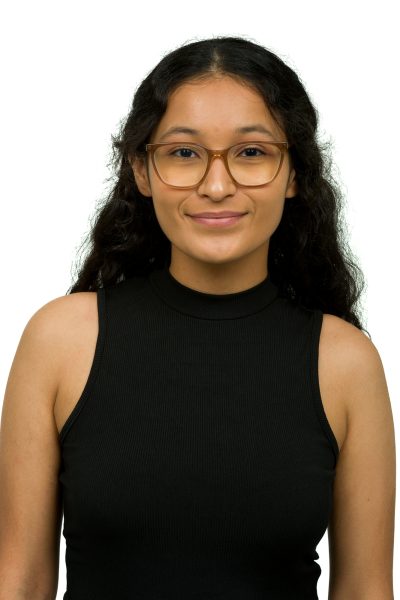 Lia Portillo Cantarero, Current Sauce - Editor-in-Chief
Lia Portillo Cantarero is a junior communication major. This is her third year in The Current Sauce and as Editor-in-Chief she hopes to raise awareness...