Letter from The Current Sauce: Welcome to NSU
At your fingertips is the Freshman Connection edition of The Current Sauce. A mini guide that our staff has put together to try to welcome new students from all over the world to know more about Northwestern State University of Louisiana and the Natchitoches community.
If you're reading this, you are entering a new chapter in your college experience. Whether you'll stay with NSU for a semester, two years or all four years, this print issue is to help you familiarize yourself with what's to come.
When you walk the halls of Kyser Hall, desperately trying to avoid having classes on the fourth floor because Kyser stairs take your breath away, remember that in The Current Sauce office in Kyser 227, we will always be here to help you find your voice.
There are many resources here at NSU that can help you navigate where the financial office or where the library is, but our staff opens its arms to serve the NSU community by making sure you are informed of everything happening around campus.
Since 1914, The Current Sauce has printed newspapers with content from different sections. Our most updated sections are News, Arts & Living, Sports and Viewpoints. Each section is meant to bring a variety of different stories. The Sauce has changed drastically since its beginning, but our staff continues to print through special editions that have a centralized theme. We post to purplemedianetwork.com, where you can find the articles that we write almost every day.
When you enter college as an incoming freshman, it can be hard to find who you are, but our newspaper gives you the platform to publish illustrations, articles or photographs as a contribution if you ever feel like finding a place in Student Media.
Many of us stumbled into The Current Sauce office by accident. What may have started as a way to be creative, ended up with our staff becoming editors and taking on leadership roles within our organization.
Whether it's visiting our website, reading our articles, coming to our events or stumbling into our office looking to contribute, The Current Sauce welcomes you to NSU and we can't wait to see you around campus.
Leave a Comment
About the Contributor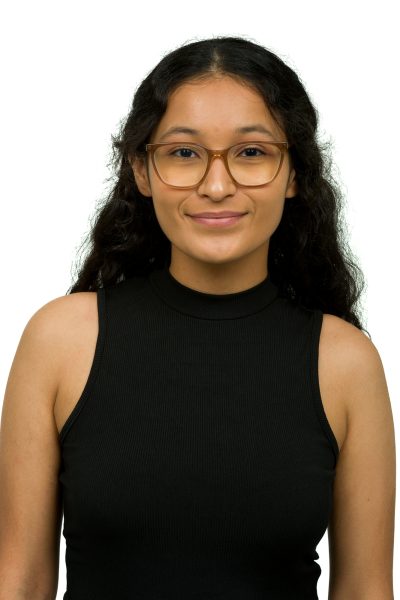 Lia Portillo Cantarero, Current Sauce - Editor-in-Chief
Lia Portillo Cantarero is a junior communication major. This is her third year in The Current Sauce and as Editor-in-Chief she hopes to raise awareness...