Why the Florida House Bill 999 should not be passed
The Florida House Bill 999 is currently pending in the state of Florida's Legislature. If the H.B. 999 is passed colleges and universities would be unable to "promote, support, or maintain any programs or campus activities that espouse diversity, equity, or inclusion." The bill not only affects campus programs and activities. The H.B. intends to ban majors, and minors that are related to critical race theory, gender studies and intersectionality.
The bill has undergone many changes since first filed in February. With revisions steadily being made, there have been some questions as to whether the bill would affect organizations such as the Divine 9 (National Pan-Hellenic Council). While the bill sponsor, Robert Alexander Andrade announced that the bill does not affect the Divine 9; the vagueness of the bill poses a concern. The language used could be easily used as a justification to ban organizations like the Divine 9 and multicultural student-led organizations. While it may not be Andrade's intention for the bill to affect these organizations, its vast language leaves us to think of the worst.
There is a section of H.B. 999 that discusses the removal of majors and minors relating to critical race theory and gender. This is an issue for many reasons. Removal of these majors and minors is like removing parts of history. College courses should not be adjusted to align with a bill. Majors and minors available to students should not be policed by a bill. It should be the student's discretion whether they will enroll in the course.
In less than three months, H.B. 999 may go into effect. If the bill is passed it will go into effect on July 1, 2023. I am personally not in favor of this bill, as it is another way to diminish diversity. There is no positive outcome if this bill is passed. It will only restrict students and stray them away from in-state colleges. There is also a lot that is unknown about the bill. It is constantly being reviewed and revised. There is no guarantee of what it is to be protected, and what is to be banned. H.B. 999 is not the first bill to go against diversity in the state of Florida, and sadly it will not be the last.
Florida's state government has a lengthy history of favoring bills against inclusion. Gov. Ron Desantis' control over the state is further perpetuating the problems in Florida. He has supported a bill such as the WOKE Act, which allows parents to sue school districts that teach critical race theory. He has also signed the Fairness in Women's Sports Act, which banned transgender women from competing in women's sports competitions. Desantis is infamously known for his stance on the Florida Parental Rights in Education Act, or the "Don't Say Gay" law. With Desantis as governor, the state of Florida is likely to see more bills that attack diversity and inclusion.
Leave a Comment
About the Contributors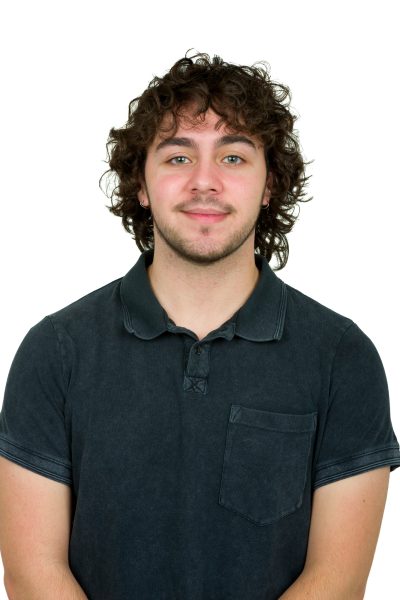 Samuel Bailey, Current Sauce - Public Relations Manager
Samuel Bailey is a senior fine and graphics arts major. This is his second year in The Current Sauce as the Public Relations Manager. Samuel is a multifaceted...