Volleyball star Burleson digs her way into NSU history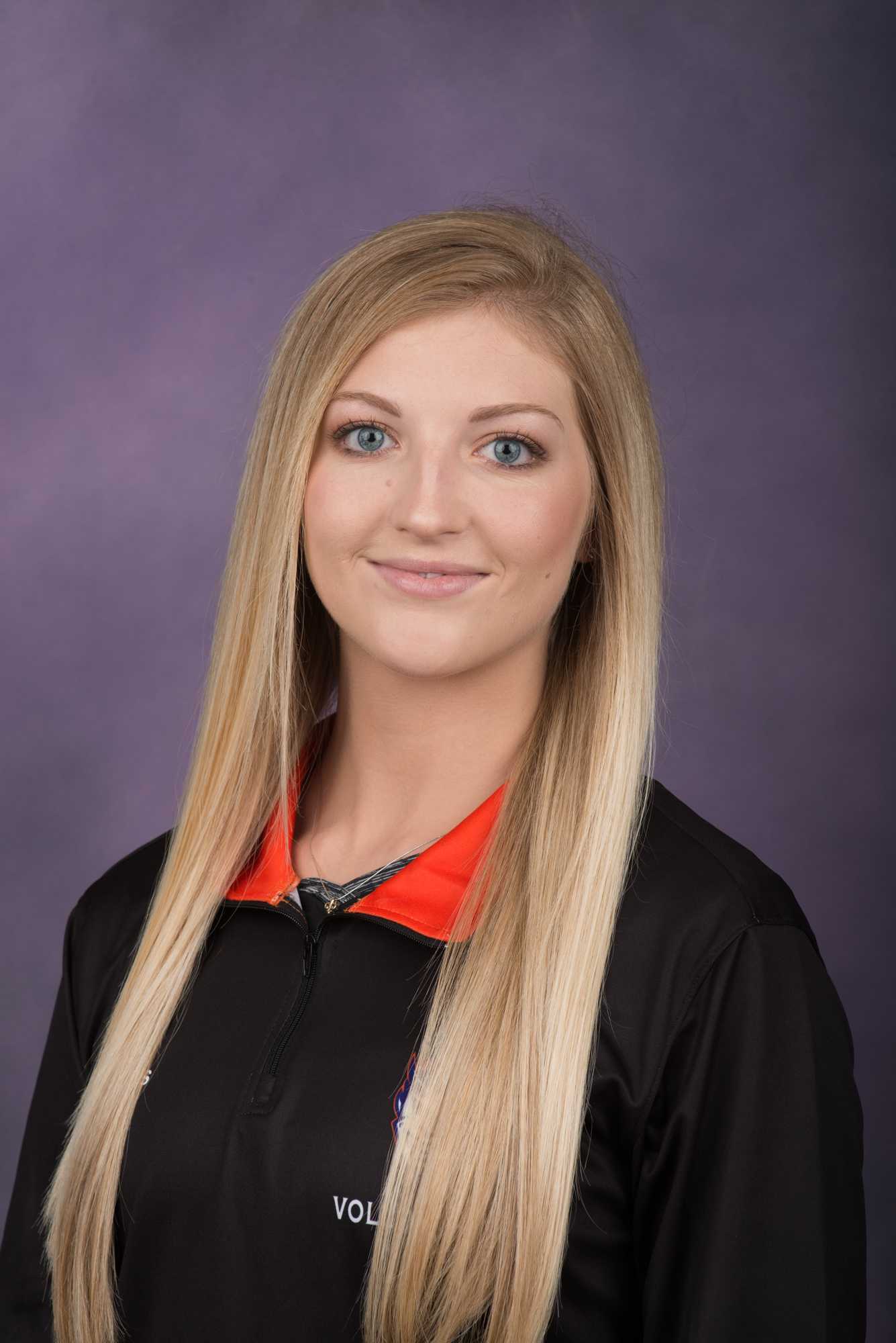 From hitting the ball to hitting the floor, versatility is key to a player's success in the game of volleyball. Northwestern State's junior libero Channing Burleson was rewarded for her success on the court during her second season with the 2016-2017 Demon Delight of the Year honor.
The Demon Delights competition highlights sixteen moments from the previous year, and fans vote for their favorite a la March Madness – bracket style. Each round of voting prior to the finals sought fan votes for 24 hours via nsudemons.com and Twitter, and then the final round took votes for 48 hours.
Burleson went head to head with soccer reps coach George Van Linder, goalkeeper Alex Latham and newcomer April Trowbridge in the final round, ultimately winning the vote July 30. Along the way, she defeated sprinter De'Shalyn Jones, wide receiver Shakeir Ryan and graduate assistant Trey McCrory.
Burleson said she was unaware she was even up for the award until she saw something about it on the NSU website.
In addition to the Demon Delight award, Burleson was named to the 2016 Academic All-Southland Conference Second Team, 2016 Southland Conference Commissioner's Fall Honor Roll, and 2015 Southland Conference Commissioner's Fall Honor Roll.
Burleson's career in the sport started with playing club volleyball in middle school; she was recruited during her high school years by Northwestern State as an outside hitter.
Though she was recruited as an outside hitter and played the position during her first season as a Demon, Burleson was told at the 2016 volleyball camp that she should be open to the idea of switching to libero, a completely defensive position.
For those unfamiliar with the sport, the libero position is the player who wears a different jersey color.
"I was excited about it. I have always liked defense," Burleson said.
And defend she did. Part of Burleson's big success last season was her dig record. Burleson holds the third-highest record of digs in a single season in NSU's history.
Burleson finished the 2016-2017 season with 572 digs, ranking 39th in the nation. The Lady Demons completed the 2016-2017 season with an overall record of 12-20.
The 2017-2018 volleyball season has already started, and Burleson said she has high hopes for the team.
According to Burleson, the team has more depth and "is already looking better than last season."
Catch Burleson and the rest of the team at the first home game against Alcorn Sept. 28 at 1:00 p.m. in Prather Coliseum.