Students reflect on being halfway through the semester
At Northwestern State University of Louisiana, week eight marked midterms and everything that follows defines the next steps students will take as the semester continues to unfold.
Peter Cannata, a freshman theater major, still cannot process how fast time has passed.
"It's hard to believe I'm a quarter of the way through my first year," said Cannata.
"I'm excited to pursue the career I always wanted," said Cannata, who recently changed majors from communications to theater and hopes that as he starts to register for spring classes, he can schedule courses that better suit him.
Amelia Strahan, a freshman majoring in nursing, feels less stress and is excited to see what the rest of the semester has in store.
"I'm not as stressed as I thought I would be, but I exceeded my expectations when it came to my grades," said Strahan.
Strahan also noted the excitement of being involved in campus activities with her sorority as the semester continues.
Aside from academics, the social aspects of midterm can impact NSU students and their connection with the college experience.
Jenna Mullican, sophomore majoring in elementary education, senses the inclusiveness of NSU in every person she encounters.
"I really like NSU, because of the people," said Mullican. "I think it's because it's inclusive and people actually know who I am, and I'm not just a stranger."
Midterm can become simple when students get advice from others around campus.
Kira Raymond, a sophomore business major, advises NSU students to not procrastinate. Although anxiety levels with midterm grades are high, pacing your tasks for the day is achievable according to her.
"My advice would be to stay on top of your work, try not to procrastinate and have fun. School can be somewhat stressful but it is worth it," said Raymond.
Even if time management seems to be essential to be prepared for the tasks of the semester, it's still a learning process.
Juliana Miller, freshman majoring in general studies, tells students that it's okay not to know everything yet.
"Everything is going to be okay and you're going to figure it out eventually," said Miller. "Not sure when it will be, but eventually."
Leave a Comment
About the Contributor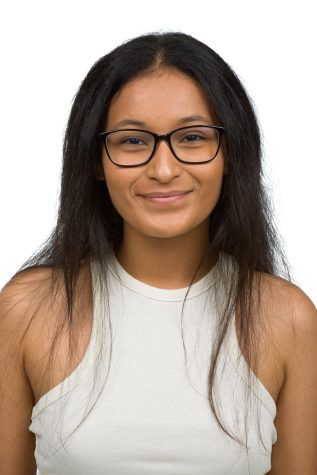 Lia Portillo Cantarero, The Current Sauce - Copy Editor
Hi, I'm Lia Portillo, a sophomore Communication major. I joined The Current Sauce two weeks after my first semester at NSU and have since been writing...