The recurring damage in Kyser Hall elevators continues
The recurring issue of broken elevators in John S. Kyser Hall, the largest building on Northwestern State University of Louisiana's campus, has continued into the 2022-2023 school year.
On Aug. 16, a campus memo with a message from the NSU physical plant was sent to inform the student body that Kyser Hall elevators were in the process of repair, and that until the repair was complete, actions to mediate the issue were set into place.
"Starting tomorrow, Wednesday, August 17, If you need assistance reaching a floor, NSU will have someone stationed on each floor at each elevator door calling for the elevator," the campus memo said. "The NSU physical plant staff member or a member from the service company will be operating the elevator from above."
Taylor Camidge, director of Accessibility and Disability Support, has played a large role in ensuring all students have access to the classes they need.
"I have communicated with students who are registered with the Office of Accessibility and Disability Support of the ongoing efforts regarding the elevator repairs and maintenance," Camidge said. "We have been working on, and have been able to assist in identifying alternative classrooms that are accessible in order to accommodate anyone needing their classroom to be moved due to elevator access. Classes are beginning to be moved this week."
Camidge encourages all students that need support to reach out to OADS.
"I would like to take this opportunity to inform anyone who is needing accommodations for any building, or Accessibility and Disability Support for classes, to reach out to our office to register for accommodations," Camidge said.
Zachary Remedies, junior hospitality management and tourism major, has had experiences with the broken Kyser Hall elevators in the past.
"I have been stuck in one before in Kyser and was late to class because of it. Kyser elevators have a reputation of being broken all the time," Remedies said. "They fix the elevator for it to break again. It's just becoming a hassle."
Maddi Dalusong, senior biology major, was recently affected by the damaged elevators as well.
"This semester they insisted the elevator was fixed, but I've still missed class due to the elevator not working," Dalusong said.
Both Dalusong and Remedies have been tardy and express hopelessness regarding a permanent solution to Kyser Hall's elevators.
"I feel like we should really tackle this issue and make Kyser elevators more dependable," Remedies said.
Marcus Jones, the 20th president of NSU, commented on the issue in his weekly email to the NSU students and faculty on Friday, Aug. 26.
"We are also completing bid documents to replace an elevator at Kyser Hall, which has long been needed," Jones said.
Dale Wohletz, physical plant director, is in charge of the current Kyser Hall elevator repairs.
"Our department has spent a lot of time with the contractor working on it. Nobody wants this fixed more than I do. The building was constructed in the '60s, making the elevator approximately 60 years old which is the root of the problem," Wohletz said, "The components are showing their age and parts are hard to obtain."
Wohletz has confirmed Kyser Hall will be getting new elevators.
"We are working on replacing the east elevator. That's the only real fix to this problem. We will upgrade to a new elevator, however, this is going to take time," Wohletz said. "It will be at least late next semester before it will be replaced. So in the meantime, we have to get the west elevator repaired and dependable."
To reach out to the Office of Accessibility and Disability support, email director Taylor Camidge at [email protected].
Leave a Comment
About the Contributor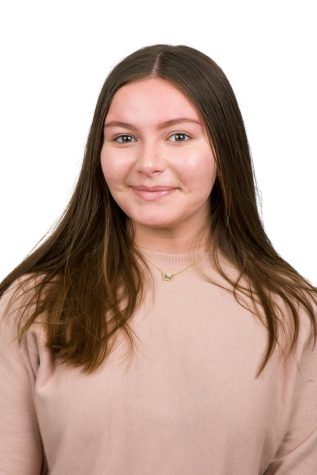 Nina Ovalle, The Current Sauce - News Editor
Hello, my name is Nina Ovalle. I am a sophomore Hospitality Management and Tourism major, and I have been involved with The Current Sauce for two semesters....